Find internet providers in your area
Check for internet providers near you to find high-speed internet plans.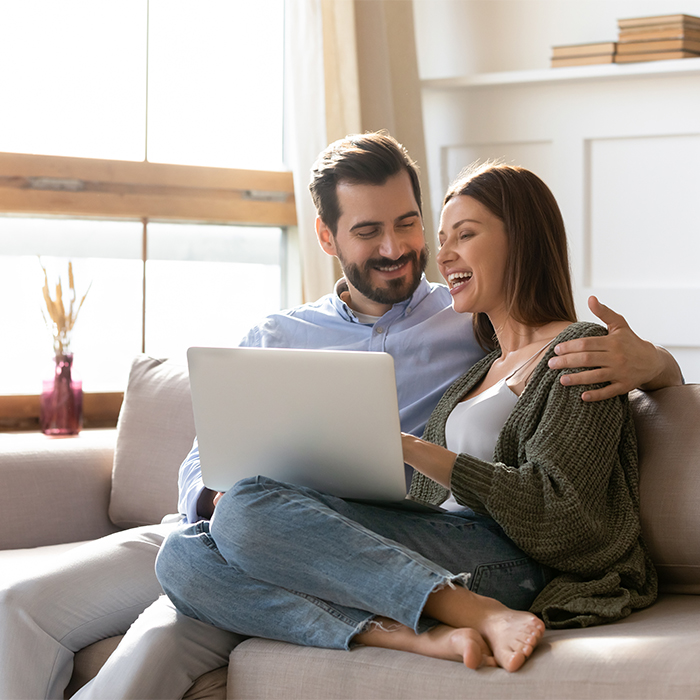 Providers Available
Finding an internet provider to match your household needs and preferences often feel like an overwhelming task because there are simply too many options.
On top of the seemingly endless options, many contracts with providers are so binding that it becomes too expensive to switch providers. As a result, unhappy internet users stick with their subscription rather than paying for the hefty fines often associated with terminating a contract early.
To avoid getting stuck with a provider you don't like or the hassle of trying to figure out what service meets your needs, learn more about your options and the type of contracts to watch out for when choosing an internet provider in your area.
Each internet service provider (ISP) varies by speeds, plan pricing, data caps, contract requirements, and more. View our internet provider list below for a quick overview of each provider's pricing, speeds, and data cap info.
The Connected Home helps serve customers nationwide with offices in Minneapolis, Denver and Seattle find the best internet, television, and phone services. We encourage you to bundle these services when possible, to get the very best prices available.
Plans & Pricing
What sort of internet plans can you expect from the major carriers in the US?
Most internet providers offer different types of internet connection to different locations. For example, through one internet service provider (ISP), your area may only access DSL services where another gets only Fiber services. Consequently, some places access faster packages.
Here's a quick view at some of your options:
CenturyLink Internet Plans
AT&T Internet Plans
Some locations have access to AT&T fiber connection, which offers speeds of up to 5Gbps. Others will have peak speeds of 100Mbps. Fiber is the best option for internet and it starts at $49.99/mo. Basic AT&T internet plans go for $39.99/mo.
XFINITY Internet Plans
Xfinity is a very popular choice due to its more budget-friendly pricing. They have hotspots all over the nation that you can access through their routers and modems, which they rent out for as little as $14/mo.
Spectrum Internet Plans
Basic subscriptions start at $49.99/mo for peak speeds of 100Mbps. Spectrum Internet Ultra sets you back $69.99/mo for a starting speed of 300Mbps and a max speed of 400Mbps. Select locations can opt for Spectrum Internet Gig offering you speeds as high as 940Mbps for $109.99/mo.
Frontier Internet Plans
Frontier Communications delivers Gig Service from Frontier in select areas, with internet speeds as fast as 5 Gig in select areas. Internet plans starts at out $49.99/mo with Auto Pay & Paperless billing. Best of all, save even more when you bundle. There's a Frontier package for everyone.
HughesNet Internet Plans
HughesNet Satellite internet offers a range of plans with faster speeds, more data, built-in Wi-Fi, and no Hard Data Limits that are available anywhere in the country. Plans starting at $59.99/mo with download speeds up to 25 Mbps.
Mediacom Internet Plans
Mediacom Internet offers speeds starting at 60Mbps and goes up to Gig internet depending on your location. Whether you're streaming in every room or surfing the web, Mediacom has the package that meets your needs.
Cox Internet Plans
Cox Internet offers speeds starting at 100Mbps and goes up to Gig internet depending on your location. Whether you're streaming in every room or surfing the web, Cox has the package that meets your needs.
Verizon Fios Internet Plans
Subscriptions start at $39.99/mo for speeds of 100Mbps. Verizon Fios contracts require no long term commitments for the internet and offer you upload and download speeds as high as 1 Gig for as little as $39.99 / mo.
Internet Options for Your Home
With so many options available, choosing the best internet provider for your home and location can be confusing. The Connected Home is here to make that choice easier. We will tell you what options are available at your location and compare the pros and cons. Once you choose an internet provider, we will assist you in establishing your account with them.
Our service comes at no charge to you and is totally unbiased. Helping serve customers nationwide with offices in Minneapolis, Denver and Seattle find the best internet, television and phone services. We encourage you to bundle these services when possible, to get the very best prices available.
DSL
This type of internet service comes through communication lines used for landline telephone service.
Fiber
Fiber internet is the fastest internet options available offering speeds up to 1GB. Fiber internet uses fiber optic cables to deliver high-speed internet to your home or business.
Cable
For the high data speeds required for online gaming and video streaming, cable providers have been the top choice for quite some time, especially for residential internet.
Satellite
Internet service through satellite has been improving steadily over the years.
When considering internet options for your home, there are four main internet delivery methods: Satellite, DSL, Cable, and Fiber. You can credibly speculate how well an internet provider will cater to your needs, from their type of connection.
Sometimes, your internet needs may be so specific that only one type of connection is available to your home. If you live in a remote location, your options are more limited and you're likely to only have the choice of satellite internet.
Why you may only have one internet option available to you
According to the CIA, the United States has about 7,000 Internet Service Providers (ISPs). Most of these providers are local, and virtually unknown in the greater US.
The FCC says about 129 Million internet users in America have only one option for a broadband connection. Here are some of the reasons why:
Location: The more remote your location, the more likely you are to have fewer internet options. Connections like DSL, Fiber, and Cable are reliant on infrastructure. If there's no existing pipeline, you can't connect to the internet.
Population Density: The more populated an area, the more likely it is to appeal to more than one ISP. Sparsely populated areas don't offer sufficient economic incentives for internet providers to invest.
Economic Ability: Some internet services are very pricey; they can only set up shop where there is sufficient demand. That means high-income regions.
How you can get internet with no local service providers
Local Service Providers tend to be less expensive than large ISPs. However, if there are none in your local area, the other feasible option is to turn to ISPs with broad coverage. If you live in a rural area, your options decrease to just a few providers.
If you live far from urban centers, your best option is Satellite internet. The best two providers provide nation-wide satellite coverage: Viasat and HughesNet.
HughesNet offers top speeds of 25Mbps, Viasat goes as high as 100Mbps.
Alternatively, you could use your mobile data to connect to the internet. You can even use your phone as a mobile hotspot and use the data across multiple devices.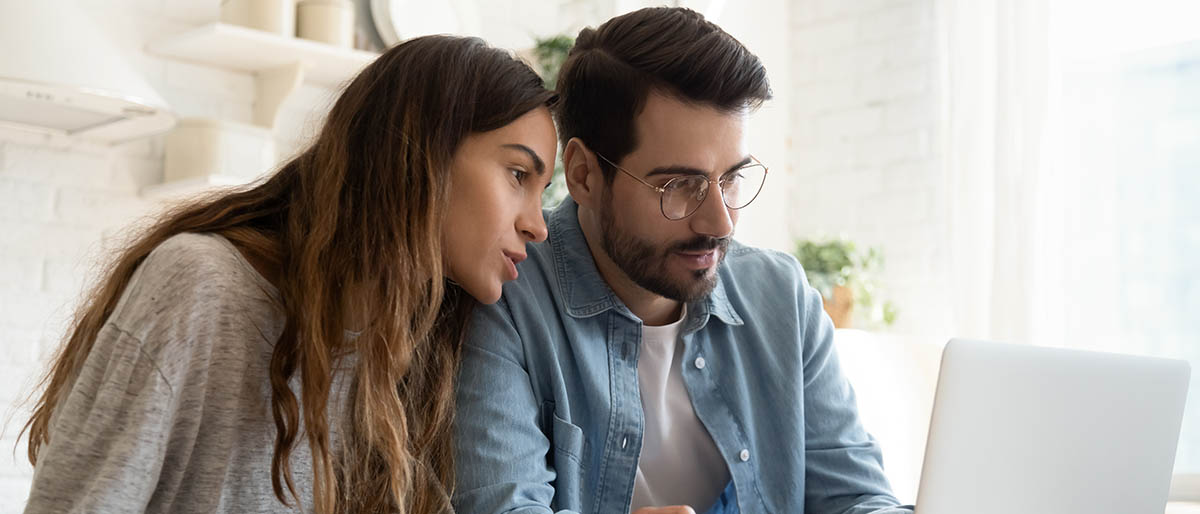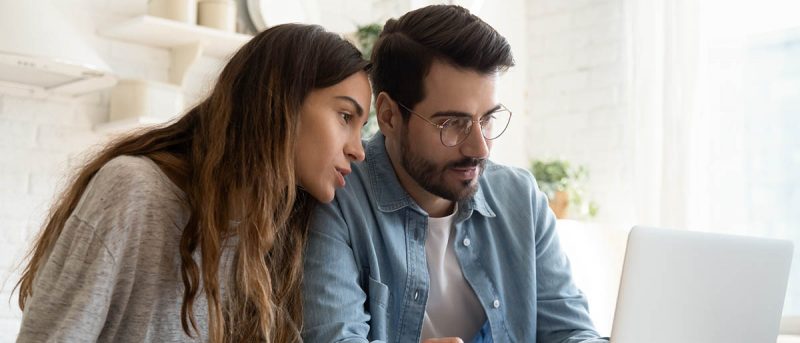 Internet plans and pricing vary by ISP, the number of providers in the market, and whether or not your internet is bundled with other packages such as TV, home security, or home phone. To simplify that process, The Connected home can check for internet providers near you to find the best place. Best of all, our service is no charge to you.
The Hidden Costs: Many plans you will see advertised do not include any equipment rental fees or state sales tax. Depending on your state, sales tax can be as high as 21.75% depending on your package.
Rule of Thumb: A general rule of thumb is to always add 10% to any total you see for any potential sales tax or equipment rental fees. As of 2020, only 20 states have no sales tax applicable to cable, or broadband internet services.
Internet Speeds: The faster the internet, the spendier the package, but that is not always the case. Depending on your location and number of providers, some parts of the US have Gig internet that is less expensive than DSL or Cable, despite Gig internet being up to 50x faster than Cable or DSL internet speeds.
Which Internet Provider Should You Select?
You'll only get good value for your money if you understand all your options before hiring an internet provider. With over 7000 ISPs on US soil, it's easier said than done.
That's why we've done the hard part for you. We allow you access to all the information you need regarding the internet providers in your area. Compare them on price, packages, coverage, and contract matters.
If you need more information concerning any specifics of internet services around you, contact The Connected Home.
What Is the Best Router for Accessing the Internet?
You have many router options, depending on your requirements. A single unit router should suffice, if you are shopping for a router to use in your home or office. The TP-Link Archer C3150 V2 is one of the best lesser-known routers per the Consumer Report.
If you plan to use the router in a larger space, go for mesh routers to avoid dead-zones. The Netgear Orbi AC3000 is one of the best mesh routers in the market.
Comparing the Options
All types of internet connection have advantages and drawbacks. The idea is to strike the right balance of pros and cons relevant to your unique needs. Even with that, remember that ISPs package their services differently. As such, it also takes time to find out how your preferred ISP presents your preferred connection.
Satellite Internet
Satellite Internet has the most extensive reach of all broadband internet options, but it can also be quite expensive.
Pros
Reliable
Decent speeds
Reliable Upload / Download Speeds
Cons
Expensive
Poor VPN performance
DSL Internet
DSL connections rely on existing telephone infrastructure making it widely available with high-speeds at relatively low prices.
Pros
Wide coverage
Budget-friendly
Better security
Cons
Slower than Fiber Internet
Reliability varies street to street
Slow upload speeds
Fiber Internet
Fiber Internet is very fast, and fiber technology is such that upgrades don't necessitate the overhauling of existing infrastructure.
Pros
One of the fastest options
Reliable service
Unmatched bandwidth
Cons
No in-built redundancy
Fiber glass is fragile
Very expensive to set-up a pipeline
Finding Internet Service Available in Your Area
Fastest Available Internet in Your Area
Finding the fastest internet connection in your area is easier said than done. Connections like DSL vary speeds with distance from the ISP. That means that two people on the same package may experience different speeds relative to their addresses. You may also have to compare a lot of packages and ISPs if your location is well-serviced.
There is a faster and better way. Fill in your details here, and get advice on your available options.
Picking Your Internet Provider
Depending on your address, you may have access to multiple ISPs. Sometimes, you may have the option of hiring a local provider. These local ISPs are less expensive, and they tailor their packages to suit area demographics.
You'll have to compare all the players to land the best possible deal for your unique requirements if you have multiple options.
Internet Facts by City
The Connected Home will deep dive into select cities across the country, providing additional information about the exact providers available, the fastest speeds, the cheapest internet, and how we can help you save money on your monthly internet bill. We're a Minneapolis based company, so we started with our home turf first, but stay tuned as additional cities are added monthly.
Minneapolis, MN Internet Options
Fargo, ND CenturyLink Internet
Shopping Around for the Best Internet Service
Picking the Fastest Internet Provider
When available, the fastest internet provider as of June 2020 in the US is MetroNet. Available in select markets throughout the US Metronet Fiber Internet provides symmetrical upload and download speeds providing you with the fastest, reliable, and unmatched performance available. In bandwidth, no other connection matches Fiber Internet. Another advantage is that upgrades don't have to replace the existing pipeline.
Do all Internet Providers require a contract?
Long-term contracts are very inconvenient; understandably, so you'll want to avoid them. A good number of ISPs require these contracts, but not all of them. If you're in a region with more than one provider, the chances are high that you'll have access to contract-free internet plans.
Finding the Cheapest Internet Service
Local service providers tend to be the cheapest internet providers but much less available than large ISPs. Xfinity's nationwide hotspot program is routinely the least expensive method of accessing the internet at the expense of reliabilit — if your neighbor moves away with that hotspot, your internet access is gone with it. Otherwise, one of the nation's cheapest internet providers is AT&T  basic internet plans starting for $39.99/mo as of June 2020.
Selecting the Best Internet Options in Your Area
Finding the best internet plans in your area depends on the (1) speed you require (2) the options available in your area (3) budget. Submit a form and we'll compare and choose the providers in your area, and we'll reduce the overwhelming task of matching your exact household needs and preferences.
Understanding Internet Speeds
Internet speed is a function of many factors. At the very top is the bandwidth provided by your internet provider. It is designated in Mbps (MegaBits Per Second). A Mbps is one byte is the equivalent of eight bits. If you desire download speeds of 1MBps, you'll need an internet speed equal to or exceeding 8Mps. Your bandwidth is shared across all connected devices, so the connection slows with each new connection.
Bandwidth informs how much data the connection transfers every second. The higher the bandwidth, the faster the connection.
Is 100 Mbps Internet Fast?
Yes, 100Mbps is fast. It will allow a single user to reach download speeds exceeding 12MB per second. For perspective, the FCC recommends speeds of only 12Mbps–25Mbps for multi-user homes that enjoy streaming movies.
Internet Speed for Netflix
Why your Internet Speed is Probably Slow
The internet speeds you experience are affected by many factors, independent of your bandwidth. Sometimes, however, the bandwidth is the problem. In such a case, you have no option but to buy faster packages or change internet providers—if the first option isn't available.
Here are a few solutions to common speed problems.
Change DNS Servers
Sometimes, your speeds are slowed by an overload on your ISP provided DNS server. Changing servers should fix the issue. Google Public DNS is an excellent alternative.
Call Your Provider
Sometimes, the offending systems may be on the ISP's end. Give them a call and explain your problem. More often than not, they should be able to fix it instantly.