Everything you need to know about AT&T Fiber Internet
Shopping for internet service can be frustrating, we make it easy.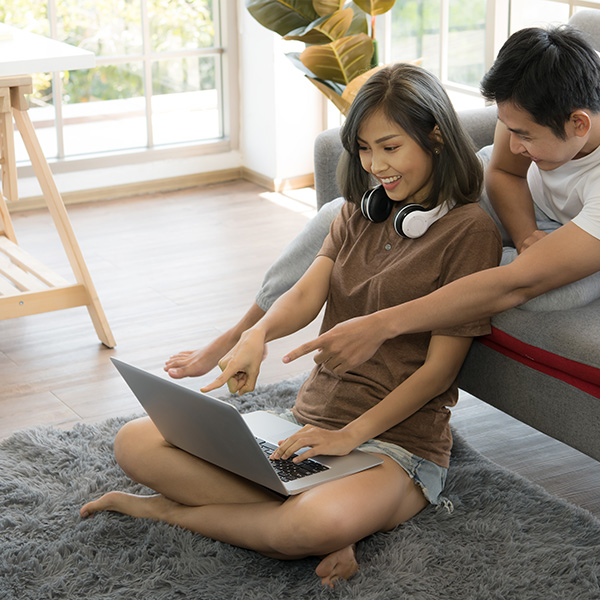 Whether you're tech-minded or an average user, you know that you want internet access with reliable connectivity and decent loading speeds. It can be frustrating to wait for a page to load, or to realize your connection timed out and you have to fill out a form and resubmit it.
Cable internet can give you reliable service and fast speeds, but fiber takes this service above and beyond.
What is AT&T Fiber Internet?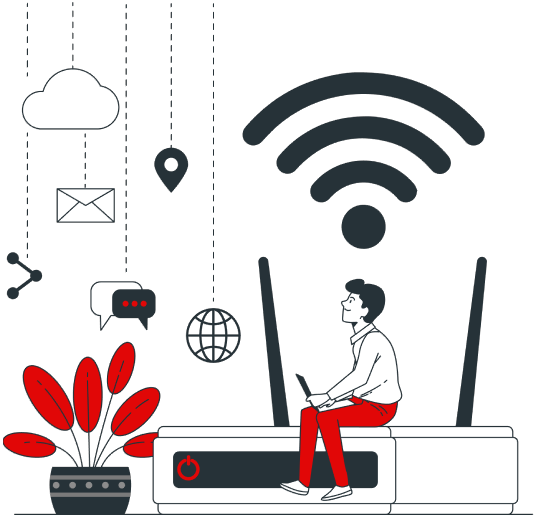 The average cable internet speed for downloads is anywhere from 10 to 500 megabits per second (Mbps). Upload speeds are typically 5 to 50 Mbps. For average residential internet users, these speeds are acceptable.
AT&T Fiber gives you internet speeds up to 25 times faster than cable internet. from 250 to 1,000 Mbps. These speeds apply to both uploads and downloads. These speeds make fiber ideal for gaming, streaming, and more.
Cable internet can run slower when more people are accessing it because it's on a shared network. Even during peak use periods, many people can use fiber internet at the same time without decreasing speeds.
You can choose different levels of fiber internet, which you'll learn more about later. AT&T has internet options for the casual user, families with multiple devices connected, and serious gamers.
Fiber internet provides a reliability rate of 99 percent because of how it transmits data compared to cable. Even the basic level of fiber service gives you faster speeds than cable, with up to 10 devices connected at once.
With so many home smart devices requiring the internet for the best connectivity and user experience, choosing AT&T fiber for your home just makes sense.
How Does AT&T Fiber Internet Work?

Cable internet works like cable TV, by using a coaxial cable to transmit data from the provider to your home. Coaxial cables can transmit both TV and internet signals at the same time. This is why many providers offer to bundle the services.

The only difference in cable TV and internet transmissions is how they're processed once they reach your home. That's why you have a box for your TV and a modem for your internet. These devices properly translate the signals for use.

Fiber internet, on the other hand, uses fiber optic cable that transmits light. The fiber cables are much thinner than coaxial cables and can send digital data across long distances very quickly.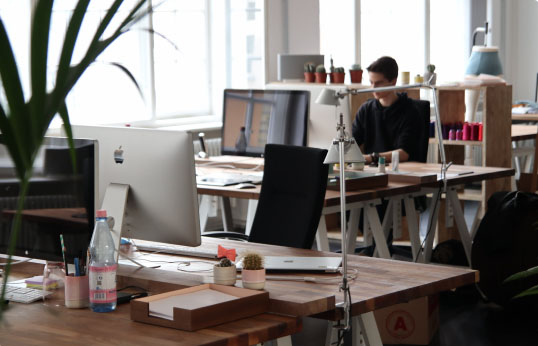 There are two
types of fiber:
Direct Internet Access (DIA) and broadband fiber. DIA fiber is used by companies who operate online and can't risk having an interruption to their service. With DIA, businesses have a dedicated line of internet and provide the same upload and download speeds.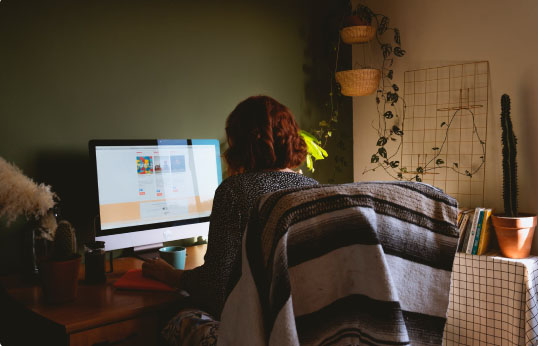 There are different types of
broadband fiber:
FTTB, FTTH, and more. FTTB means fiber to the building. This option is used for properties that have many living or working spaces, like apartment buildings and office buildings. FTTH stands for fiber to the home. This is used for single-family residences.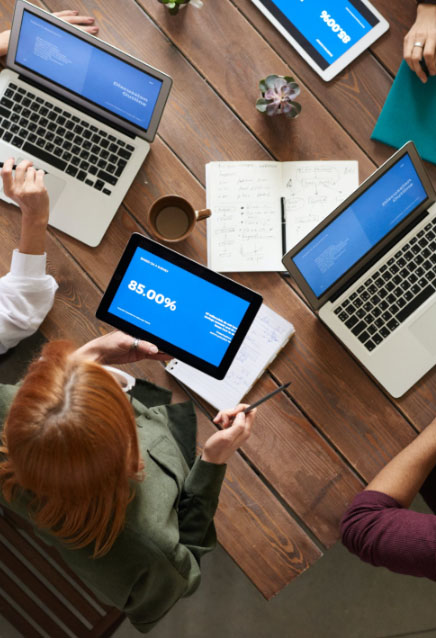 Broadband fiber is for residential use, but businesses can also use it if they don't need as reliable a service as DIA. It's more reliable than cable, but there is still a chance of downtime. With broadband, your upload and download speeds will vary according to overall usage throughout the day.
Because fiber internet doesn't use electricity, you won't experience outages due to power interruptions as you do with cable internet. This means you don't have to worry about downtime due to electricity. It also means the internet connections are safer because fluctuating voltage won't pose a fire risk.
Residential fiber can connect to your computer if you have a fiber network card. Otherwise, it will connect to a cabinet on the exterior of your house and your existing computer cables will run from there.
Why isn't AT&T Fiber Internet in my area yet?
Cable networks have crisscrossed the United States for years. Anywhere that has network TV access will also have cable internet available. Fiber internet, on the other hand, is not as widespread as cable.
Fiber is expanding to serve many areas and is available in about 25 percent of the country. Metro areas are getting access to fiber internet at high speeds, but rural areas are more difficult to reach.
Depending on your location, fiber may be available for your neighbor but not for you. This can be frustrating, but it relates to how far you are from the equipment. Distance might also impact your fiber internet speeds.
AT&T is continuously expanding its service areas. You might see technicians in your area marking gas and water lines to see where they can install fiber. It takes a long time to properly install fiber lines, so the company might be working in your area.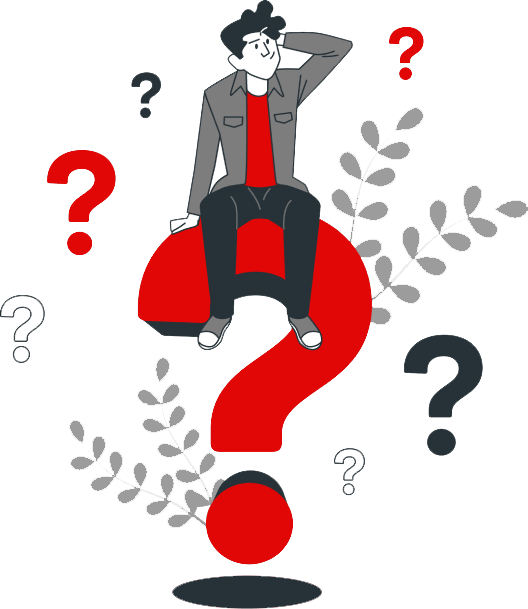 You can see a map on AT&T's website of the cities that have fiber internet and the cities where they are working to install fiber lines. The company has a fiber presence in 21 states. Most metropolitan areas in certain states have fiber.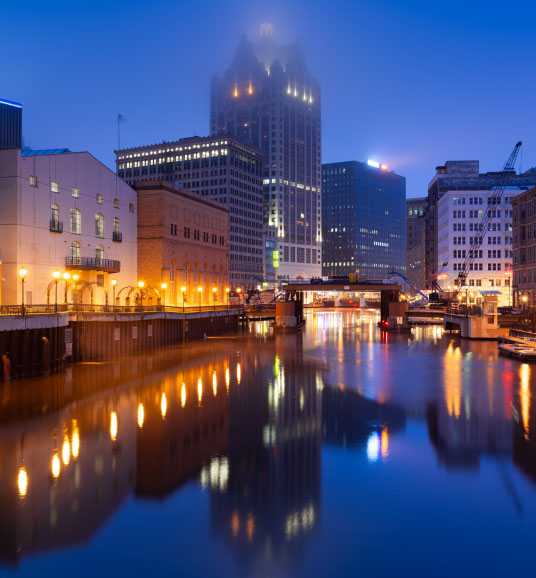 In
Wisconsin

, you can access fiber
if you live in:
Fitchburg
Madison
Milwaukee
Oconomowoc
Wauwatosa
West Allis
In 2019, AT&T said they would slow their fiber expansion and look at areas on a case-by-case basis. However, in March 2021, the company said it wanted to add three million more fiber customers to its network in the year.
AT&T released a list of cities where they plan to expand fiber services in 2021. They plan to reach at least 90 metro areas in the calendar year. Cities in Wisconsin that should be getting fiber soon include Appleton and Green Bay.
If you're not sure that AT&T fiber can reach your house, you can ask the company to research your address and let you know if you're eligible. You can let them know that your neighbor has fiber or you've gotten ads about the service. If none of that is true, you can select the option to be notified when your address has fiber.
AT&T Fiber Installation 
Once you order AT&T fiber online or over the phone, they will schedule the installation appointment anywhere from three days to two weeks. Technicians install fiber six days a week—every day except Sunday. 
If you're able to be home during the week, you're more likely to get an immediate appointment. Needing a Saturday might mean you're waiting for several weeks. The technician will need to get into your house, so someone must be home during the installation.
Because fiber internet isn't as common as coaxial cable internet, installation can be more expensive and intrusive. If you get fiber internet through AT&T, they will have a professional technician to install it for you.
Even if you already have internet through AT&T, a technician will come to your house to replace the copper coaxial cables with fiber wiring. If your house already has fiber, a technician will come out to ensure the wires are in good shape. That way you'll get the best speeds from AT&T.
It can take anywhere from four to six hours to completely install fiber internet. This is because the technician might have to replace the coaxial cable if that was your previous internet. 
Equipment
The installation includes various equipment to ensure you're getting the best internet. A Wi-Fi gateway is installed so your wireless devices will benefit from your new fiber connection. If you have extended Wi-Fi service, then you'll get additional equipment that ensures every area of your home can access Wi-Fi.
The technician will also install an Optical Network Terminal (ONT). These devices translate fiber light waves into electrical waves. These waves will pass through the ethernet line to the Wi-Fi gateway to your computer. 
ONTs can be installed inside your home, in an out-of-the-way spot like the garage, utility room, or in a closet. It can also be installed outside of your home like standard electrical boxes.
Fiber jacks are installed along with the ONT. If your ONT is outside or isn't close enough to your Wi-Fi gateway, the technician will also install an ethernet jack. The Wi-Fi gateway plugs directly into this jack to ensure you're getting the best internet speeds.
You'll also get a new DVR if you have internet services bundled with TV. The upgraded device has more storage space because you'll be able to stream and record more shows with improved internet speeds.
Installation Fee
AT&T charges $99 for installation, and all necessary materials are included in this price. This also covers all labor for the entire time it takes the technician to complete the job. The $99 fee is for standard practice installation, which the technician determines based on the layout of your house.
You might need additional wiring or want the fiber to come into your home in a roundabout way. If the technician can do this, they will, but you'll most likely have to pay extra for the privilege. 
It's possible to waive the installation fee by ordering your service online or speaking directly to a customer service representative. They might be willing to work with you on the issue.
Some high-speed packages also come with free installation, so you might want to splurge for a top-tier package to get the benefit of free installation. Depending on the fine print, you can downgrade your internet after the introductory period has finished.
If you've been a loyal AT&T customer for years and are just now switching to fiber, you can call the company and ask them to waive the installation fee. This can also work if you already have AT&T cell phones and want to add a new line of service with fiber internet. It's always worth giving them a call to see what they can do for you. After all, the worst they can say is no.
AT&T Fiber Reviews
As AT&T expands the reach of its fiber internet, potential customers have a chance to read reviews of the service from those who have it. There's a lot to consider before signing up for fiber internet, like pricing, upload and download speeds, and quality of the internet connectivity.
Pricing
AT&T's fiber internet comes in three tiers so you can get the speed you need. Each tier has a different price, which you'll see broken down in the next section. But overall, the company offers a great range of pricing starting at $35 a month.
Internet 300 has 300 Mbps upload and download speeds and is the base fiber plan at $35 a month. For more speed, you can choose Internet 500, with speeds of 500 Mbps. This plan isn't much more than Internet 300, at just $45 a month.
Internet 1000 is the fastest fiber AT&T offers. The speeds are 940 Mbps for uploads and downloads. This plan is understandably more expensive, starting at $60 a month. You get other perks with this package, like unlimited data and the ability to support 14 different devices.
Each of the three options has an introductory discount rate. To get these savings, you have to commit to a one-year contract, but it pays off. Be advised that if you bundle any services, the contact commitment might be longer.
Speeds
Because it's fiber internet, every option you get from AT&T is going to be faster than cable, and probably the fastest internet you've used. 
From their plans, Internet 1000 is the top-tier choice. This plan has the fastest speed. The company claims you can download a one GB file in less than one minute. You can also stream 4K shows on multiple devices simultaneously with no interruption in playback.
If you look at a breakdown of the company's fiber speed tiers versus how they perform, you might be surprised. Across the board, the actual speeds are higher than what was advertised, which means you'll be getting more for your money.
If you don't need the fastest internet, you can't go wrong with the other fiber options: Internet 300 or Internet 500. These speeds are fine for a household of average internet users. Each plan supports at least 12 different devices, too, so you won't have to pick and choose what you allow to access the internet.
Quality 
When compared with other internet providers, AT&T's fiber internet has the best price for speed and reliability. A test of the fastest ISPs in the United States ranked AT&T's fiber 9th.
Fiber internet doesn't rely on electricity, so you're not at risk of outages like you are with cable internet. This elevates the quality exponentially, especially if you depend on the home internet for work or school. Even for playing games and streaming shows and movies, the quality of AT&T fiber makes it worth the cost.
The quality of the fiber internet is the main purpose of this section, but it's worth mentioning that the quality of AT&T's customer service is unmatched. They routinely score higher in customer satisfaction when compared to other major internet providers.
Existing customers rate the company highly both in terms of general communication and promotions. They had no problem talking to a real person when they had a problem and were able to get satisfactory answers (and sometimes promotional discounts) in the process.
The company also ranks highly for the ease of billing and payment. The billing statements are matter-of-fact, with no hidden charges. They show your internet usage over time so you can assess your plan and change it if necessary. 
In terms of payment, AT&T allows you to pay online, over the phone, or with autopay. There are discounts available if you choose to enroll in paperless billing and autopay. These options make things easier on you anyway, but when you add in the monthly discount, there's no reason to not make the change!
If you have trouble navigating billing and payment on your own, don't hesitate to reach out to AT&T customer service by calling them on the phone or chatting directly on their website. You can even email them if you don't need a prompt response.
Consistency of Service
Fiber internet can handle a lot of activity at once. If you notice that your internet is going slow, you might want to check all of your devices to see if anything is running in the background and gobbling up large portions of your data. Downloading large files or streaming from multiple devices might cause slight lags even in fiber internet.
You can run speed tests online to see if your upload and downloads are clocked at close to what you're paying for. And sometimes the simplest solution is the one that works—restart your Wi-Fi gateway, modem, and router to see if that helps clear any issue.
If your internet is slow, you can call AT&T to have a representative check the speed from their end. They might have a way to push data through the fiber and ensure your internet is working at maximum speed.
When your internet is completely down, you can check AT&T's website for a list of known outages. You can input your zip code and they'll let you know if there is a problem with internet connectivity or the cell phone network.
You can also call customer service and ask them to check if there is an outage affecting your address. There might not be anything reported, but the representative can troubleshoot for you, and report the outage in case it's part of a wider-spread issue.
AT&T Fiber Pricing Options
All the internet speeds available, pricing, and what each internet package is good for users, usage, number of devices.
Fiber is more expensive than cable internet, but the costs have decreased over the years as it's become more accessible. The cost will also depend on your usage and the internet speed you choose. Installation and activation fees will also make the cost higher in the beginning.
When cable internet was first released, it was considerably more expensive than dial-up internet. Now it's so affordable that most homes have it. You can expect something similar to happen with the cost of fiber as it becomes more mainstream.
Packages
AT&T's fiber internet packages vary according to location. Different speeds and options may be available in different areas.
Internet 300 is the $35 a month fiber plan that offers 300 Mbps upload and download speeds. It allows you to connect at least 10 different devices to the network without noticing any deterioration in speed.
Internet 500 is $45 a month for 500 Mbps of upload and download speeds. It's 20 times faster than cable internet and even faster than AT&T's basic fiber option.
Internet 1000 costs $60 a month, but your speeds are almost 1000 Mbps for uploads and downloads, which is the maximum fiber can allow. There's no lag, so if you're gaming, streaming, or both, you won't be able to tell that others are using the same fiber as you.
You also get HBO Max when you opt for the Internet 1000 package. This channel alone is worth $14.99 on its own, so getting it included with impressively fast internet speeds is a great benefit.
All of AT&T's fiber internet packages include Internet Security. Active Armor runs constantly in the background to prevent data threats from putting your home network and personal information at risk. This feature protects any device that is connected via your ethernet or Wi-Fi. 
You will have to pay $10 a month for equipment fees because the technician will install an Optical Network Terminal (ONT) and Wi-Fi gateway. You lease the devices through AT&T so if anything goes wrong, they will come to repair them or send you new ones. 
AT&T's Wi-Fi gateways are streamlined to ensure they won't cause any lag as your internet signal filters through them to your devices. You can also pay extra for a Wi-Fi extender that will strengthen the Wi-Fi signal throughout your house. 
This can be a huge advantage if your Wi-Fi gateway isn't centrally located so the signal can reach your farthest rooms. It will also strengthen the reach of your Wi-Fi so you can enjoy streaming, listening, and browsing while you're on your porch or patio.
Discounts
When you sign up for a new plan, you'll be getting a discount for the first year. At that time, your monthly bill might increase by $10 or $20 for the internet alone. Bundled packages will increase even more after the introductory discount expires.
New customers can benefit by signing up for their service online. You're eligible for perks like a $150 reward card. You can also sign up for AT&T THANKS, their reward program that gets you perks throughout your time as an AT&T customer.
AT&T offers discounts for military families, veterans, and first responders. Senior citizens and low-income families can also get lower-priced internet through the provider. AT&T offers discounts for some people based on where they work, so it never hurts to ask for more information about potential savings.
AT&T Fiber Solutions Use Cases
Learning all the statistics about AT&T's fiber speeds doesn't mean anything if you don't know how it translates into things you use. Find out how AT&T fiber rates when it comes to streaming, distance learning, gaming, and working from home.
Streaming
Having high enough internet speeds for streaming is pretty crucial these days. Even if you have a TV bundle with AT&T, you're most likely going to end up streaming through online outlets as well. 
Streaming shows require the internet with at least 8 Mbps for optimal viewing. This is per stream, so you'd only need 80 Mbps out of the 300 Mbps AT&T has available for streaming.
Pros
Plenty of Mbps for streaming high-quality videos and shows

More than 10 devices can stream at once without lag

Basic fiber internet package can support constant streaming
Cons
Many streaming services limit how many screens can use your account at once, so you might not be able to use multiple devices to stream at the same time
Distance Learning
Because many homes don't have internet, AT&T worked to bridge that gap during the pandemic. The company offered discounted data plans and gave away Wi-Fi hotspots to close the digital gap.
Pros
AT&T fiber internet allows multiple users to meet virtually with teachers at the same time

Multiple students can use the same network to access meetings and assignments

Fiber has little to no downtime so students won't miss lessons
Cons
AT&T still charged about $15 a month for data plans, which some families can't afford
Gaming
Fiber is the best internet for gaming because the speeds make lags and glitches obsolete. When you sign up for fiber, you get a Stadia Pro Pass, so AT&T gives you access to new games.
Pros
Balanced upload and download speeds for quality gameplay

All fiber plans include six months of Stadia Pro Pass

Even the basic fiber plan is 15 times faster than cable
Cons
Internet speeds are independent of computer speeds, so you need to have an upgraded computer for quality gameplay
Work from Home
With so many people working from home during the pandemic, it was a struggle to deal with internet lags. If you had other adults using your same network for work, or children using the internet for school, you had even more issues with connectivity and lag.
Since fiber can handle over 10 devices with the most basic plan, worrying about work-from-home issues is a thing of the past. You can be connected to your work network while using Slack on your phone and doing research on your tablet with no slow loading times.
Pros
Fiber internet doesn't have any downtime, so you won't miss out on work time

Attend virtual meetings while other people on your network do their own thing
Cons
Make sure everything on your devices is updated so you don't have any virtual meeting glitches
AT&T Fiber & TV Bundles 
AT&T offers more than fiber internet; you can also get your home phone, cell phone, and TV through the company. They offer many different bundles so you can shop by price or special offer. The more services you bundle, the more you can save. However, some services require a one-year commitment, and others ask for two years.
If you commit to a bundle, you'll have to stick with it for the duration of the contract. Otherwise, you'll have to pay an early termination fee. Once your contract is up, you can opt to go without a contract for the freedom, but the services might cost more.
The Double Play bundle allows you to choose two of AT&T's services, including internet, cell phone, home phone, AT&T TV, and DirecTV. The Triple Play bundle lets you pick three services to bundle together. 
The best bundle depends on the services you need for your family. If you want reliable internet and a variety of TV channels, doing the Double Play might give you some savings. You'll see from AT&T's TV bundles listed below that there are many packages of custom channels to choose from.
If you only want fiber internet and stream all of your TV from online providers, you might not want to pick a bundle. However, you can get a good deal if you combine your cell phone and internet, so it might be worth making the switch to AT&T as your provider.
Home Phone Bundles
It might seem outdated to have a home phone, but there are benefits to it. Because the phone is tied to your home address, it automatically gives your location to dispatchers when you call 911. It works even when the electricity is out and calls can be clearer than cell phones.
AT&T makes it easy to bundle your home phone or to get the service installed if you don't already have it activated. You can bundle your home phone with fiber internet starting at less than $80 each month.
The company also gives you the option of adding a home phone to your internet and TV package. This bundle of three services is about $120 a month. This option includes the DirecTV Entertainment package of channels, along with an HD DVR to record shows and movies.
When you add DirecTV into your bundle, you're automatically upping your commitment to two years, as required by DirecTV. However, you get additional benefits if you sign up for autopay and paperless billing for 12 months.
Cell Phone Bundles
You can bundle AT&T's cell phone plans with their internet plans. If you already have a phone you love, you can keep it and still transfer your service to AT&T. Buy your plan online if at all possible because they often have amazing deals.
AT&T offers incentives to people who are switching from other wireless providers. If you're switching your plan from another company to AT&T, you could get a reward card worth up to $250. They also offer great deals on new phones if you're trading in an older device. 
When you bundle your AT&T wireless and fiber internet, you're automatically eligible for unlimited data. This means you don't have to worry about the one TB limit on Internet 300 and Internet 500 plans. You'll also get 30 GB of data to use your phone as a hotspot.
AT&T wireless plans start at $35 a month. This price also refers to their family plans, which start at $35 per month per line but can be customized. Every wireless plan includes unlimited talk, text, and data.
AT&T's Unlimited Extra plan is $40 a month per line with unlimited talk and text and 50 GB of premium data. The Unlimited Elite plan is $50 a month per line with unlimited talk and text and 100 GB of premium data. This plan also includes access to HBO Max so you can stream it on your device.
Prices vary according to how many lines you need for your family plan. The more lines you have, the more discounted each line will be. However, all of the options—Unlimited Starter, Unlimited Extra, and Unlimited Elite—are available for a single user, though the prices start at $65 per month.
Lines of service don't just apply to family members sharing a plan. You can add a line for tablets, smartwatches, and cars. There are data-only plans for tablets and options to turn your car into a Wi-Fi hotspot for just $20 extra a month. Plans for smartwatches include the ability to make calls, stream music, and use apps for an additional $10 per month.
TV Bundles
AT&T has several different TV options, like DirecTV and AT&T TV. The TV packages come with premium channels. You can get channels like A&E, BET, Comedy Central, Disney, and Lifetime with all bundles. 
The Entertainment bundle has over 65 channels plus 40,000 on-demand shows. Bundled with the internet, this package starts at about $105 a month.
The Choice package includes more than 90 channels and 45,000 on-demand shows. With this choice, you get one year of HBO Max. These channels, bundled with the internet, costs about $120 a month. 
The Ultimate package isn't much more than Choice, price-wise, but offers more than 130 channels and 55,000 on-demand shows. It also includes one year of HBO Max and is about $130 a month.
The Premier bundle includes ActionMAX, HBO, Showtime, and all Starz options. It has over 140 channels total and 65,000 on-demand shows. This package, bundled with the internet is about $140 a month.
Each package includes 20 hours of Cloud DVR. This means you don't have to buy a separate DVR machine because AT&T keeps your recordings in the cloud. With 20 hours available, you can record any movies and shows that aren't on demand. You can keep them as long as you want, or clear them out to make room to record new shows.
You can upgrade to unlimited hours of Cloud DVR for $10 a month. If you like catching up on shows that aren't on-demand, then you want unlimited storage so you don't accidentally overwrite anything.
Cloud DVR recordings expire after 90 days. You can keep 30 episodes stored with the unlimited option, and 20 episodes with the 20-hour selection. The oldest recordings are deleted first, so make sure you binge your shows before you lose them!
The TV bundle also gives you the option to add a streaming device. This lets you easily access other streaming services, like HBO Max, Prime Video, and Netflix, from your AT&T devices. If you already have a streaming device, you can download the AT&T TV app to make the streaming process more efficient.
AT&T Fiber Contract
AT&T has a contract for their fiber internet when you bundle it with other services. As of October 2020, new customers can get fiber internet for low prices without having to bundle services or enter into a contract.
How Long Is the Contract?
The length of an AT&T contract depends on the services you're getting from the company. Internet contracts are usually 12 months so you can get introductory discounts. 
If you're bundling internet services with TV, then your contract will most likely be two years. DirecTV offers 24-month contracts, but you'll also get some sort of discount for this period.
AT&T also offers monthly services with no contracts required. This availability varies according to location and what you're getting from them. It's also worth noting that the monthly prices are higher if you're not tied into a contract. 
Because the company knows you're committed for a year or two, they will risk charging you less per month because they know they'll be getting money over a longer period. Even if you try to break a contract, you'll have to pay a termination fee, so either way, AT&T will get their money.
But if you opt for a monthly plan, you'll be paying more for it. The company doesn't have a guaranteed length of service from you, so they can't afford to give you any discounts. On the other hand, you have the freedom to shop around for the best deal without being committed or paying a termination fee, so it can be worth the trade-off.
What Is the Early Termination Fee?
You can cancel your AT&T service within 14 days of activation and not have to pay an early termination fee. You still might be on the hook for the installation charges, activation fee, and the cost of any internet you used up to cancellation. You'll also have to return any leased equipment.
The early termination fee is prorated according to the length of your contract. If you cancel your account after 14 days of activation, you'll be held to the remaining months on your contract. For example, if your contract was for 12 months and you cancel one month into service, you'll pay the full early termination fee.
The fee varies according to the type of service and device. It can range from $150 to $325. If your early termination fee is $150, you'll subtract $4 for each month you've had service. If the fee is $325, you'll subtract $10 per month you had service. 
That means if you cancel service with 11 months left in your contract, you'll pay an early termination fee of $146 or $315, respectively. If you cancel service halfway through the contract, your early termination fee will be either $126 or $265.
When you cancel service, you'll also have to return any equipment you've leased from AT&T. If you bought the equipment at a retail store, you can return it to any AT&T store. If you purchased your service online, you can mail the equipment to AT&T, but ensure you get a tracking number just in case it gets lost in the mail. You can also take it to a retail store during the return period.
The return period for AT&T equipment is 21 days after you ended your service. If the company doesn't receive your equipment at that time, you'll have to pay a penalty for not returning it. This charge is $150, and it will be billed to your account, or charged to the credit card you have on file.
If AT&T gets your equipment within six months of your cancellation, they'll refund the equipment fee they charged you. However, if your equipment was returned damaged, they'll charge you to repair or replace it.
Any wall-mounted equipment doesn't need to be returned, even if it was installed by an AT&T technician. You'll leave it installed so future residents can use it for AT&T fiber internet.
Does My Bill Go Up After Twelve Months?
Yes. Bills will go up by anywhere from 25 to 55 percent after the first year. The exact percentage depends on the services you have, especially if they're bundled.
With AT&T's services, you get an introductory discount price for the first year. If you bundle services together, you might get discounts for two years, but the prices usually go up after 12 months, even if you're locked into a longer contract.
Prices typically go up at least $10 a month after the first year of service. For fiber internet, the monthly price increase is typically $20. For example, the Internet 300 service starts at $35 a month but increases to $55 a month after the first year. Internet 1000 starts at $60 a month but jumps up to $80 a month.
Is There a Monthly Equipment Lease Fee?
Yes. For fiber internet, you need a modem to connect your house to the internet. For fiber internet, this is the Optical Network Terminal (ONT) that the AT&T technician will install in your home. You'll also need a Wi-Fi gateway that creates the home network for your devices to connect to.
To lease equipment from AT&T, you'll pay $10 a month. It's not much to add to your plan or bundle, especially when you consider the benefits. Your equipment will be under full service, so if something goes wrong, AT&T will send a technician to repair it or send you a new item.
Though the cost is low per month, it does add up over time. You might give it a year or so with the AT&T equipment and then consider, if you like the service, buying your own equipment to save money in the long run.
If you buy your own equipment outright, make sure it's compatible with the AT&T fiber. You'll have to be extra careful this way because there's no technical support from the company. You might buy an ONT or Wi-Fi gateway that isn't compatible, and you'd be out the cost.
When you get your own equipment, you'll also have to install it yourself. This is only possible if your residence has previously had fiber internet. Otherwise, you have to get the fiber wiring installed professionally.
Final Notes
You can't go wrong with AT&T fiber internet. It boasts previously unheard-of speeds, balanced for both uploads and downloads. Because it doesn't depend on electricity, it won't go out with any power surges.
If you use the internet for a lot of streaming, gaming, virtual schooling, or working from home, you need AT&T fiber. It might not be offered in your area yet, but keep your eye on the AT&T map and get an alert when it comes to your city.