Introduction to Cable Internet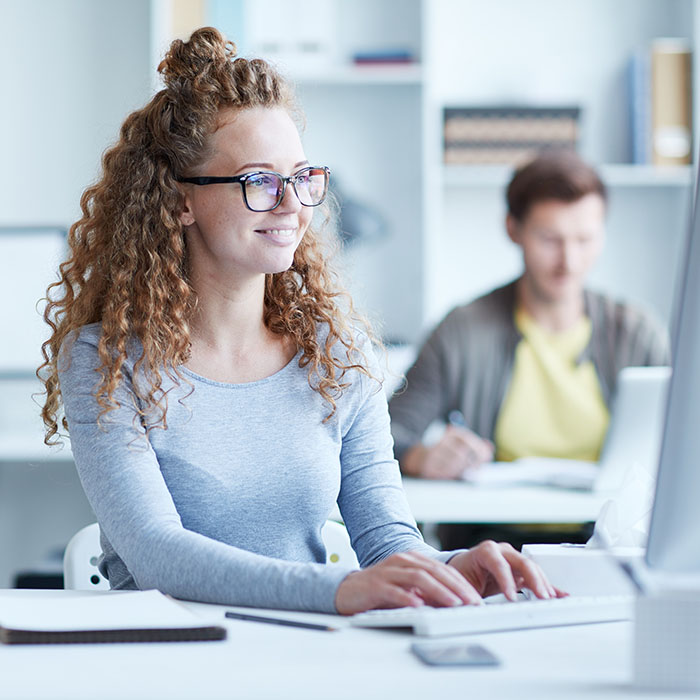 Everything you need to know about Cable Internet
Living in the digital age means that having access to the internet is a necessity for the majority of the population.
In 2019, 90% of U.S. adults used the internet, according to data from the Pew Research Center. But finding the right type of broadband network to support your needs can sometimes be challenging and often means striking the right balance between cost, internet speed, and service availability.
Cable internet is one of five broadband internet options and remains one of the most readily available to most consumers.
Keep reading to see how it works, if it's fast enough to support all your devices, its cost, and a list of some of the top cable internet providers across the country.
How Does Cable Internet Work?
Cable internet relies on the same infrastructure, the coaxial cables that deliver images and sound to your TV, to give you internet access, according to the Federal Communications Commission (FCC.)
It's important to note that even though the same cables are used, users can watch television and access the internet simultaneously.
This is why most cable companies offer to bundle your plan with other add-ons such as internet and phone services.
If you choose to go with cable internet, you'll need a modem, which serves as a translator between the internet service provider (ISP) and either a Wi-Fi router or Ethernet cable.
Customers can either receive or purchase a modem through the internet provider or buy one through third party companies such as Amazon or BestBuy.
What Internet Speeds are Available Through Cable?
Your first concern regarding cable internet may be whether or not it's fast enough to support your needs.
Cable internet download speeds are comparable, if not slightly faster than digital subscriber lines (DSL), and have a wide range of 10-1,000 Megabits per second (Mbps).
Cable speeds are also dependent on factors such as bandwidth caps, service glitches and connections to the modem.
Is Cable Fast Enough for Netflix? Gaming?
Having the right internet speed is imperative if you or anyone in your household loves to binge the latest Netflix series or are a member of the gaming community.
For Netflix users specifically, 0.5 Mbps is the required broadband connection speed to stream any of its videos.
If you're curious about watching content on other streaming services, the FCC created a chart for minimum download speeds in relation to the activity.
Streaming a standard definition video needs a minimum download speed of 3-4 Mbps
Streaming high definition video needs a minimum download speed of 5-8 Mbps
Streaming Ultra HD 4K video requires a minimum download speed of 25 Mbps
For gamers, the minimum download speeds range from 3-4 Mbps depending on if your game console connects to the internet or if it's an online multiplayer game, according to that same chart.
How Much Does Cable Internet Cost?
Much like cable internet speeds, the prices of cable internet plans also vary greatly.
Some companies will increase the cost of cable internet after the first year, or only provide specific packages for year-long contracts.
They will also offer to bundle cable, internet and phone plans, which can save you money depending on the provider.
For example, Spectrum offers a flat rate of $49.99 per month for the first year, which includes the use of a free modem and uncapped data usage.
Xfinity from Comcast offers seven internet-only packages at $29.99 per month for download speeds up to 25 Mbps and upload speeds up to 3 Mbps.
Only three of the packages, however, are no-contract plans and range from $30-$80 per month for download speeds between 25 and 600 Mbps and upload speeds from 5-15 Mbps, respectively.
Now that you have a better understanding of Mbps and cable internet costs, you may be wondering which broadband plan is the best fit for your household.
The FCC created a household broadband guide that breaks down the range of download and upload speeds you would need for different functions.
Top Five Cable Internet Providers in the U.S.
You might be wondering what companies provide cable internet to customers. Below are three of the most popular cable internet providers in the U.S.
Xfinity
Xfinity is one of the nation's top providers of cable internet, with 35.9% of the U.S. population, mostly living in major metropolitan cities, choosing this company, according to 2019 data by the FCC.
With a combination of year-long, no-contract and bundled plans, customers have a wide array of options.
There's also an option to rent the company's xFi Gateway modem and router for $14 a month, which enhances coverage and provides a more reliable Wi-Fi connection, among other benefits.
Spectrum
Spectrum cable internet, found under Charter Communications on the FCC map, covers 33.4% of the country's population and is another popular option.
A free modem, antivirus software and in-home Wi-Fi are only some of this company's internet benefits. In addition, Spectrum offers three internet plans with speeds from 100-940 Mbps.
Cox
The cable internet provider covers 6.8% of the U.S. population, according to the same FCC map, and offers comparable internet plans and prices.
For its fastest three plans, with download speeds ranging from 150-940 Mbps, Cox offers free access to over 650,000 hotspots around the country so you can stay connected to the internet anytime.
Optimum
Optimum, operating under Altice, offers wired connections up to 940 Mbps and is the country's fourth-largest cable internet provider, covering 6.3% of the U.S. population.
Tiered packages and options to bundle are available to consumers.
WOW!
WOW! boasts coverage in states such as Michigan, Ohio and Alabama, among others, and covers 2.3% of the U.S. population.
Add-ons to its no-contract internet packages include whole-home Wi-Fi and subscriptions to YouTube TV.
If you would like to find out which broadband providers are available in your area, you can enter your address into this FCC broadband map webpage to find information concerning the providers, what type of technology they offer (i.e., fiber, cable, satellite or DSL) and the download and uploads speeds.
Whether you are moving to a new location or just want to get comparative pricing on your various home internet options, The Connected Home is your one-stop-shop for internet, phone and television services. Bundle all your services to get the best price.