The Complete Guide To Windstream Internet
We streamline the process of shopping for internet service.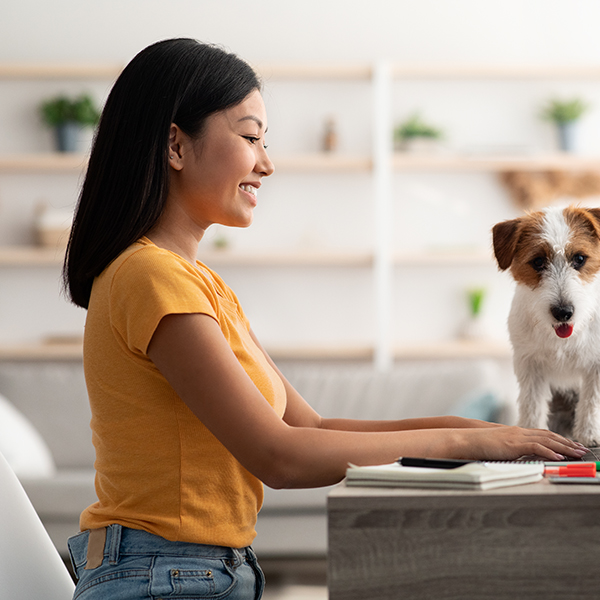 Many people that live in the United States do not reside in highly populated areas. A growing number of families and individuals live in rural areas, many of which are off the beaten path and far removed from typical Internet providers. 
Not having easy access to communication avenues makes it difficult to remain connected to the outside world. In a world that relies on appropriate platforms for everyday tasks, including school, work, television viewing, phone services, and security, not having reliable service is a hindrance.
One option that many are utilizing is the company Windstream. This company caters to residents in rural areas and offers various services to fit the needs of those who need it most.
What is Windstream Fiber Internet?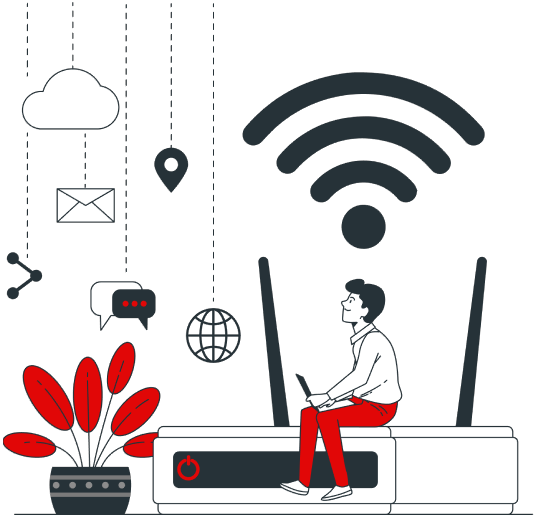 Windstream is a company that offers communication solutions for people in rural areas that would otherwise not have access to such necessary services. While Windstream is the company's name, the services they offer fall under the umbrella of Kinetic. 
Kinetic by Windstream isn't only focused on internet availability. The company also offers the following communication solutions for customers:
Kinetic fiber internet

Kinetic secure online network security

Kinetic WiFi management tools

Kinetic Secure Home

Kinetic Digital Phone Service

Kinetic TV
With the use of Windstream Fiber, you can access streaming services such as:
DirectTV Stream

YouTube TV

Hulu

Sling TV

Netflix

Disney+

Paramount+

Peacock

Among many others!
Having these options available to you as a result of reliable internet allows you to cut the cord from traditional services, which is what Windstream prides itself on. Instead of entering into contracts with many different companies, you can consolidate and choose which lends the most value to your organization.
While Windstream isn't available everywhere, they currently offer services in over 150 communities throughout 18 different states. 
Additional perks of Windstream Fiber is that they don't put caps on your internet usage like other companies. When using their Kinetic internet, you don't have to worry about overuse or your speeds slowing down.
How Does Windstream Fiber Internet Work?
Depending on where you live, you will have access to Windstream DSL or fiber. While DSL runs through phone lines, fiber is through cables. Companies that provide the service will run cables from power poles to houses or businesses. Companies can run the cables above ground or underground.
Fiber optic cables contain tiny glass fibers inside. These fibers transmit data using pulses of light. The light travels like electricity would through a copper wire. However, when it comes to fiber, the advantage is that the cables can carry multiple signals at once.
It is hard to see the inside mechanics of the fiber optic strands, as they are incredibly small. Because of that, fiber is often bundled into larger cable groupings that are referred to as "fiber optic trunk cables." These specific cables hold multiple fiber lines. 
When looking for the fastest internet service, fiber is the top option for speed. As previously mentioned, most rural areas will run off of DSL capabilities, which are slower than what you get with fiber. Windstream fiber services offer download speeds of 1,000 Mbps or megabits per second. For comparison, most DSL and cable options afford you a rate of 250 Mbps.
Why isn't Windstream Fiber Internet in my area yet?
Incorporating fiber internet into rural communities isn't something the communications companies and technicians can do overnight. There are also some topographical challenges when it comes to the process. When expanding fiber into new areas, you have to build off existing infrastructure or start from scratch.
It is critical when finding a location that your origin point is within eyesight of the customers you are serving. Therefore, if you place the origin on top of an existing building, and that existing building is in a thatch of trees, you aren't likely to have a solid connection to the customers you are hoping to serve.
Additionally, the fiber internet providers often have to lease from companies that already have a structure in place. By renting from a current fiber provider, companies can tap into an already existing upstream without having to completely build out on their own, which is quite costly.
If a company desires to start from scratch and build its own set of fiber connections and services, many groups of people and events have to come together to make it happen. These include:
State permit offices

Local permit offices

Contractors

Fiber suppliers

Technicians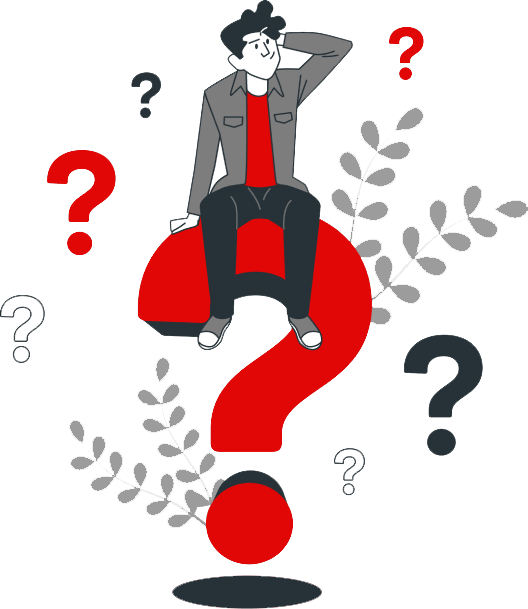 Currently, Windstream Fiber is available in 150 communities, spread out among 18 different states. These states include:
Alabama
Arkansas
Georgia
Florida
Iowa
Kentucky
Minnesota
Missouri
Mississippi
North Carolina
Nebraska
New Mexico
New York
Ohio
Oklahoma
Pennsylvania
South Carolina
Texas
However, Windstream Fiber is not available in all areas of the states mentioned above. For context, when it comes to Minnesota and Iowa, you will find availability in the following cities:
Albia
Annandale
Clarinda
Dunlap
Edgewood
Fairfield
Grinnell
Knoxville
Le Claire
Minnetonka
Mount Ayr
Nevada
New London
Pella
Pleasantville
Sigourney
Washington
Additionally, Windstream has plans to expand in the future. By 2027, they plan to roll out fiber services to 50% of their current network while simultaneously adding services to new communities. Additional locations may be announced in the coming months, as Windstream has recently partnered with Vermeer Construction to add 1,000 jobs in an effort to expedite expansion efforts in both existing and new communities.
Windstream Fiber Installation 
When you are in the process of making a decision about which kind of internet provider to go with, some of your questions may revolve around the installation process and what it looks like in your home and on your property. While this is understandable due to the intricate details that many installation processes entail, it isn't something that you have to worry about with Windstream fiber.
What to Expect
Overall, the entire installation for fiber will take about two hours. This extended time is due to the work that needs to be completed outside of the house in order to have fully operational internet inside. 
When a Windstream provider comes to your home to set up your fiber internet, it is critical to have someone 18 years of age or older at the residence for the appointment. If an installer comes to the home and there isn't a suitable person available, the meeting will need to be rescheduled. 
While at your home, and in addition to the outside work that is required, the service technician will perform the following:
Complete setup of your personal home network

Test and confirm all wiring and connections are working outside your home

Set up your network username and email

Test and confirm that your internet connection is working

Installation of up to four devices on the personal home network

Installation of a phone jack, if necessary or requested
Cost for Installation
A $35 charge for the professional installation is due when your first bill comes in. While customers do have the ability to do a self-installation with the company's DSL service, it is not possible to choose this method with fiber due to the additional steps required and the level of technicality they need.
When it comes to the modem, a necessary piece of equipment for utilizing fiber internet, you have the option to rent one from the company or buy one yourself through another company or retail outlet. You will see a monthly charge on your bill for usage when renting. Additionally, if you discontinue service, you will need to return the device. 
Many people choose to buy their modem due to the cost savings. However, it is worthy to note that if you go this route and the modem stops working, Windstream will not service the modem for you. Alternatively, if you rent one of their modems, they will provide support and service for the device.
Optional Hardware Upgrades
While Windstream does not offer equipment upgrades for their internet service, you can add other hardware that provides security and television streaming. You can add these packages to your internet selection, and you will be billed at the same time each month as you do for your internet. 
Windstream Fiber Reviews
As with all things, there are various levels of feedback regarding the service you receive from Windstream for their Kinetic internet services, particularly when it comes to their fiber offerings. 
It is essential to look at the big picture to fully understand what the service offers and the quality that you receive. For instance, some individuals may provide negative feedback on an area of the service that doesn't apply to you or doesn't have as much importance.
Any time a customer leaves a review, it affects the rating number that the company is assigned. Therefore, if someone leaves a negative comment and score, that reflects negatively on the entire company and their operations.
Quality & Speed
There are many positive reviews in the following areas regarding the Windstream Kinetic fiber internet:
No cap on usage

Fast speeds

Reasonable and competitive pricing
Outside of the positive feedback, there are some drawbacks. In regards to the service received, customers have complained about the following issues:
Slow customer service

Lack of technical support

Service goes in and out
Many of these issues vary by which area you are in and the exact location of your residence. Therefore, it is best to look up reviews that are close to your residence in order to get the best outlook on how the service will work for you and your home. 
Some review websites report low internet speeds and poor service, while others have much more positive reviews. We'll focus on the Better Business Bureau and Yelp, which are two of the most respected sources. 
Consistency of Service
According to the Better Business Bureau (BBB), Windstream Communications has a rating of one star and is not accredited by their institution. This database doesn't have any positive reflections of the service and support provided. 
One customer wrote into the BBB and said they had to make several calls to Windstream Communications customer service. However, the service call center was located in the Dominican Republic, and they couldn't get the resolution they needed.
Others reported that they had technicians come to their home several times to resolve the issue of spotty internet service. Each time the technician would uncover error codes while troubleshooting the issue but lacked the knowledge of how to fix them. Therefore, the homeowner could not get the problem repaired to use the internet.
There are also reports through the BBB that medical issues have been in jeopardy due to the lack of internet support. As one person stated, a family member was using the internet for phone service as well, which supported her LifeLine device. It took over two weeks of calling customer service to get help with the problem.
Another customer brought his wife home from surgery, and the internet had gone out. Because of this, he could not adequately monitor her health, as the necessary devices required an internet connection. 
Common issues with this company, according to Better Business Bureau, include:
Lack of customer service

Spotty internet

Limited technician support

Frequent outages
Outside of the BBB, there are some outlets that appear reputable but have several flaws. One of these sites is Best Company. Although the appearance is legitimate, it gives a disclaimer that some companies provide compensation in order to be placed on the review site. While this is an immediate red flag, there is also more.
In addition to the above, the website doesn't have the correct information. The profile for Windstream claims that the company provides services in 51 states. This information is obviously incorrect. 
Best Company also makes mention of the fact that Windstream Communications filed for bankruptcy. However, it doesn't provide information as to why they needed to do that or the fact that it is now resolved. 
There is only one five-star review on Yelp, where the user applauds the service from the company and the fast internet speed that they receive. In an otherwise empty area that is void of internet providers, Windstream has brought them high-speed communications options that work without issue.
Pricing
Other reviews on Yelp state that the prices are actually higher than other options in the area that provide reliable internet connectivity. When comparing Windstream to companies like Time Warner and Spectrum, customers state that in some areas, they have found Windstream to be more expensive with a lesser quality service than the others.
Additionally, many customers throughout the various service areas have had issues with technicians not showing up for their appointments to install the required equipment and set up the home network. One individual had a technician no call, no show on three separate occasions.
Other customers have continued to be charged even after canceling their services. This issue occurred even after placing several calls to customer service. It is a common issue across the reviews that the Windstream call center fails to resolve the problems that are called in by customers.
Common Complaints on Yelp include:
Lack of customer service

High price for service

Low internet speed

Account management issues
All in all, it would appear that many customers have issues with their service and the lack of customer support that goes along with it. While some customers are happy with their service, it is not the majority. 
Windstream Fiber Pricing Options
When making a move to bring Windstream Fiber into your home, it is essential to find out which options are available in your area. Not all communities will have the same speeds as others. Therefore, while a family member or friend may be offered gig internet, you may only have access to 100 Mbps.
Additionally, it is essential to remember that the price for service also varies depending on where you reside. While some places will enjoy a lower rate, others will experience higher ones. This cost is dependent on several conditions, including the level of competition in the area.
With that information in mind, we will provide the general price points for the company. These amounts are currently displayed on the Windstream Kinetic internet website and are subject to change at any time.
50 Mbps – $39.99
Includes speed up to 50 Mbps and three free months at your area's fastest speed

30 Day Money Back Guarantee

Stream shows and movies in HD (best for less than three devices)
200 Mbps – $39.99
Includes speed up to 200 Mbps and three free months at your area's fastest speed

30 Day Money Back Guarantee

Play competitive games online and stream (best for less than four devices)
400 Mbps – $39.99
Includes speed up to 400 Mbps and three free months at your area's fastest speed

30 Day Money Back Guarantee

HD streaming on multiple devices (best for less than five devices)
One Gig – $69.99
Includes speed up to one gig and three free months at your area's fastest speed

30 Day Money Back Guarantee

No data caps

Use in homes with many users and devices (best for over five devices)
In addition to the listed price, you can add on other services for an additional fee. Like the fiber internet, this is dependent on availability in the community and whether or not the area's internet speeds can support the service. 
Services are bundled in the following package choices:
Phone and internet

Television and internet

Telephone, internet, and television
If you have gig internet available in your area with the $69.99 price tag, it may be worth it to inquire about a larger package with additional services. 
Windstream Fiber Solutions Use Cases
There are many different situations in which one can use fiber internet. Over the years, many common household products and daily life events have changed in conjunction with the internet. Therefore, having access to reliable internet is essential for navigating life's journey.
Below are some general use cases for fiber internet and the pros and cons of having it as a communication resource for that particular service. 
Streaming
When it comes to streaming, you will find it in many forms and across several different modes of technology and platforms. While some families will more commonly turn to streaming for one method or another, just as many will use it for others. 
But what is streaming? The term is used to describe watching videos and programming without downloading it first. Much like traditional television shows, it plays as you turn it on. 
Some of the common ways that people use streaming via the internet include:
Watching television shows

Viewing movies

Listening to music

Recording activities (gaming, live events)

Social media platforms (TikTok, Snapchat, YouTube)

Participating in meetings

Home security solutions
Modes of technology that are commonly used for streaming include:
Televisions

Tablets

Phones

Computers

Smart watches

Smart home devices

Cameras

Security devices
Example Scenario
Take, for instance, a typical family. In this family, which consists of two parental figures and two children, they utilize streaming for a host of situations. 
The first parent uses streaming during Zoom meetings for work. Additionally, this person turns to streaming when listening to podcasts and music during the workday. The parent will sometimes use television streaming services to catch the midday news program or catch up on a show. 
The second parent works outside the home. However, this parent will monitor the security system to ensure the children return home safely from school at the end of the day. Once home, they will use a smart device in the kitchen to watch a recipe video while cooking dinner.
The first child goes to school full-time but often has homework that has to be completed online in the evenings. Additionally, both children have spurts where the school is conducted virtually instead of in person.
The second child also goes to school full-time. Unfortunately, said child was recently quarantined for two weeks and needed to fulfill school obligations virtually. This change included streaming the teachers' lectures online from home.
In the evenings, the whole family enjoys listening to an audiobook over dinner together while discussing the different parts of the story. Later on, as the night winds down, the parents will retire to the living room to watch YouTube TV while the kids video chat with friends and family.
As bedtime comes around, the parents set their home alarm and ask their smart home device to program the coffee maker for the morning. The kids head to their bedroom, with one turning on classical music to fall asleep. 
In this scenario, the family uses their internet and streaming services for the following purposes during the day:
Conducting meetings with Zoom

Tuning into podcasts

Listening to music

Television streaming

Security system monitoring

Watching cooking videos

Virtual school

Homework completion

Audiobook listening

Video chatting

Smart home device utilization
At times, all the household members use the internet and streaming capabilities to fulfill specific tasks in the home. With basic internet services, having all of these devices used simultaneously would be impossible. However, gig internet makes it more feasible.
Pros of Fiber Internet:
Faster speeds

More reliable service

Ability to use multiple devices
Cons of Fiber Internet:
Higher price tag

Longer wait for service and installation

Not available in all areas
Suppose you find yourself in a situation much like the family outlined above. In that case, you will likely agree that taking the time to research the availability of fiber internet in your area could be beneficial. While it may not be available currently, it is constantly being added to new places. Therefore, be sure to check back often.
Distance Learning
While we touched on distance learning (also known as virtual schooling) in the previous section, it is such a prominent issue in homes that it is deserving of its own space in this article.
When distance learning, students stay at home but use the internet to dial into an online classroom to complete their assignments and tasks. The concept involves a physical distance between the educator and the student while still delivering the appropriate learning materials and teaching methods.
While every school is different, the typical layout of virtual school includes a variety of the following elements:
Video streaming

Online meetings

Learning modules

Educational games

Email

Online classroom platform participation
Without a high-quality internet service with fast speed, completing all educational requirements can be difficult. For families with more than one child in different classes, the situation can worsen.
When households have a slower form of internet, they will commonly experience the following issues:
Slow loading times

Errors when connecting to platforms

Lag time when streaming

Websites timing out

Disruptions in service

The inability for others to see or hear you in meetings

Browser crashes
The reciprocal demand for fiber internet service has risen exponentially because of the educational needs that have become more and more necessary in the past few years. When a family has fiber internet in their home, they will discover the following pros and cons to the service:
Pros of Fiber Internet:
Faster speeds

More reliable service

Ability to use multiple devices
Cons of Fiber Internet:
Higher price tag

Longer wait for service and installation

Not available in all areas
Example Scenario
When relating the internet needs to the necessity of distance learning, consider the following scenario:
A mother and her young son live together in a rural part of town. While the mother works outside of the house during the day, she also takes night classes at the local community college to further her education and complete her degree.
Her son attends school at the local elementary school. While he is getting his education, his mother is at work. When she gets done with her workday, she picks him up from his after-school program, and they go back to their home.
Unfortunately, due to unforeseen circumstances, the child's school has chosen to shut down for in-person learning. While the mother cannot work from home, she can participate in her night classes at home. Therefore, she asks her elderly neighbor to watch the son during the day while the mother is at work.
While the neighbor is happy to help out, they are not familiar with technology and start to get frustrated when trying to log the child into his virtual school classes. Thankfully, the teacher records the lessons, and mother and son can watch them in the evenings instead of during the day.
However, now both mother and son are stuck doing their schooling in the evenings. While the mother is listening to lectures with her classmates and professors, her son is right next to her, listening to his own teacher and watching the videos attributed to the lesson. 
Not only is this a logistical nightmare, but it takes a lot of internet bandwidth to pull off. During those evening learning hours, the family's internet is powering the following:
College Zoom lesson

Elementary Zoom lesson

Educational learning games

Online learning platforms

Email sending and receiving

Online streaming videos

Educational websites
Having just a standard internet package with lower speeds would make it impossible for this mother and son duo to pull off all of this necessary work. Without fiber internet access, they would experience constant buffering and lag with their Zoom meetings, service disruptions in their assignments, and learning portals, among much more.
In a situation such as this, it is critical to research to find a provider that services your area with a reputable form of fiber internet. Having this high-speed service will allow you to complete all required educational tasks without the extra added stress. 
Gaming 
Online gaming is highly popular today. Years ago, it was solely done on video game consoles without interaction from outside sources, which has changed drastically. Today it includes online interaction, team play, and streaming.
Like console play, online gaming comes with many different choices in terms of what games are available, how many players can be included, and the requirements for play. While some games are fully operational on lower-speed internet service, some require a much higher speed.
Primarily what this boils down to is latency. What is latency? It is the speed at which one point can pass to another. When you are participating in online gaming, you interact with various people from all over the world. Having data move seamlessly between networks is critical to a successful game.
The effects of having unreliable or slow internet when playing games online include:
Lag in play (similar to latency)

Service disruption

Buffering

Game crashes

Inability to play
In speaking to the inability to play, it is essential to note that with lower internet speeds, some games will be unavailable to you due to the requirements that come with the different effects and features. At times, lower internet speeds simply cannot accommodate those needs.
When it comes down to it, the consideration in obtaining fiber internet comes with the following pros and cons:
Pros of Fiber Internet:
Faster speeds

More reliable service

Ability to use multiple devices
Cons of Fiber Internet:
Higher price tag

Longer wait for service and installation

Not available in all areas
How do these play into gaming? With gaming, you want to consider download as well as upload speed. Additionally, if you have a service option with a cap, you will likely hit that level rather quickly due to the bandwidth required for playing games. 
When you select Windstream's gig internet option, you have no caps on the amount of data. Therefore, you benefit from the following:
No limits on data and usage

Fastest speed available

Reliable service

Ability to operate multiple devices at one time
Example Scenario
As an example of a typical gaming situation, consider the following:
Dave, a college student, spends his off time gaming online with friends. Doing so allows him to keep in touch with high school buddies and friends from back home. While gaming, he can talk with these friends through his headpiece and get updates on everything in their life.
Additionally, he can be on video with some of the other players. This ability makes him feel like he is there in person instead of just on a computer. Seeing his friend's faces brings extra joy to his day.
While gaming, he is introduced to the concept of streaming by a mutual acquaintance. With streaming, you play the games while broadcasting it through video stream to others interested in watching. Some friends have even earned income doing this, so it's especially appealing for a college student.
Dave falls in love with streaming and is pleased that he has been able to earn a bit of additional income. He introduces the concept to another friend. However, this friend is having difficulty due to low internet speeds. Fortunately for Dave, he has access to fiber internet. Due to that, he has minimal interruptions.
On the other hand, his friend struggles to complete a game without some kind of issue. Trying to play and simultaneously stream to viewers is especially problematic. 
In the situation of Dave's friend, having access to fiber internet would make a massive difference in both his favorite pastimes and the ability to interact with friends and possibly acquire income from a hobby.
​​
Work from Home
If the past few years have taught us anything, it's that a worker and company can complete almost any job from home. Roles that have historically been done in person (such as a bank teller) are now taking place from the comfort of home. 
However, working from home comes with the requirement of reliable and high-speed internet. Without it, you may not be able to fulfill all of your required tasks. You don't want that to reflect on your performance review.
There are a variety of online functions that are utilized when working from home. The most common include:
Conducting Zoom meetings

Utilizing video chat

Online management software

Email management

Online phone services

Video streaming

Instant messaging 
When you consider everything that takes place in the office and find its counterpart in technology, you start to realize what all is necessary. For instance:
In-person meetings = Zoom meetings

In-person conversation = Video chat

Office telephone calls = Online phone services

Quick question for colleague = Instant messaging and email
Example Scenario
Because of these necessities, it is highly beneficial to have internet service to handle every task assigned to you. Consider this situation:
Sally is working from home due to her building being closed. The first morning she opens up her laptop and connects to her email. She sees that there is a meeting taking place in 15 minutes that was just scheduled.
She jumped on the meeting and then received an instant message from a colleague. At the same time, she gets a phone call through her computer from an important customer. All the while, her meeting is going on in the background. Additionally, she's trying to process a task in the company software, and her email is blowing up with messages.
All of a sudden, it all stops. Sally's computer completely freezes, and she cannot speak to the customer, respond to her colleague, or hear the meeting. Panic ensues as she tries to figure out what to do. 
Sally was trying to operate the following at the same time:
Email

Company software

Instant messaging

Online meeting platform

Online telephone system
Because of the surplus of tasks, her internet speed could not keep up. In this situation, Sally will want to consider the pros and cons of fiber internet for her time working from home.
Pros of Fiber Internet:
Faster speeds

More reliable service

Ability to use multiple devices
Cons of Fiber Internet:
Higher price tag

Longer wait for service and installation

Not available in all areas
We can all concur that it would be valuable for Sally to investigate the likelihood of bringing fiber internet into her home. While it may not be available immediately, the productivity she will enjoy when she does have it will make a huge difference for her work. 
Windstream Fiber & TV Bundles 
When you are looking to bring fiber internet into your home through Windstream, make sure you take the time to check out the bundle packages that they offer. These packages can bring you significant cost savings.
Pricing Options
When looking at the different package options, you will see that they all have slight differences in their offerings. One of the nice things is that with the purchase of any internet bundle, you have access to Kinetic TV services. By purchasing the Kinetic streaming device, you can watch IPTV shows directly on your TV.
Windstream Kinetic TV has:
Kinetic TV Local

Kinetic TV Select

Kinetic TV Preferred

Local Broadcasts 
Additionally, you can purchase premium entertainment channels from STARZ, ENCORE, PXL, and Kinetic TV Sports & Entertainment pack.
Additionally, you can separately purchase YouTubeTV, which is $49.99 per month and comes with many different channels, including:
ABC

CBS

FOX

NBC

ESPN

Disney

Nickelodeon

CNN

Oxygen

TBS

TNT

OWN

HLN

MSNBC
There are also many other streaming options that are compatible with Windstream fiber, including DirectTV, DirectTV Stream, Hulu TV, Sling TV, among others. Windstream has a special partnership with DirectTV Stream, but the website states that they support streaming services of all types.
Best Bundle
Available bundles and their associated price depend on the area in which you reside and typically rely on the availability and speed of the internet in the area. When researching the best option for your home, be sure to check the availability of streaming services and bundle options in the process.
Windstream Fiber Contract
When researching options for internet, the million-dollar question when researching internet options is, and always will be:
How Long is the Standard Contract?
With that question, you will be happy to know that with Windstream, there is no contract required. You can cancel your service at any time.
What is the Early Termination Fee?
Due to the company not having a required contract for their services, they do not have any termination fees, regardless of when you exit your agreement.
It is important to note that if you acquire a streaming service like YouTubeTV or DirectTV, you will have to abide by their contract services, which may differ from that of Windstream.
Does My Bill Go Up After the End of the Contract?
While Windstream Kinetic Internet does not have a contract, you will experience a change in the monthly cost. Most service agreements allow for a promotional price for the first three months or year, and then it goes up slightly. At times this is by $30-$40 but will depend on the current prices.
As an example, the average monthly plans are as follows:
Kinetic Internet 400
$37 per month for 12 months.
$55 per month after 12 months
Kinetic Internet 500
$37 per month for three months
$57 per month after three months
$75 per month after 12 months
Kinetic Gig Internet
$37 per month for three months
$67 per month after three months
$85 per month after 12 months
Additionally, the company will often offer a promotion where you get three months of free speed upgrade and an account credit for future use. 
Is There a Monthly Equipment Lease Fee for Fiber Internet Contracts?
When acquiring service through Windstream Kinetic, you will incur monthly equipment fees in the following situations:
Modem rental

Kinetic TV stick rental 

Security equipment
However, you also will have the ability to purchase outright different accessories to use in conjunction with your services:
Indoor and outdoor HD security camera

Kinetic motion sensor

Kinetic video doorbell

Kinetic Security yard sign
Therefore, your monthly bill will depict what services you decide to bundle together, as well as what equipment you choose to rent. In the case of fiber internet, you also have the option to purchase your own modem of your choice and forego rental through the company altogether. Taking this route could add up to a significant cost saving every month. 
Currently, Windstream Fiber is available in 150 communities, spread out among 18 different states. Additionally, they have plans to roll out fiber to more than 50% of their current communities by 2027 and have extensive plans in 2022 to incorporate high-speed internet into more areas within the states they serve.
If you are struggling to find a high-speed internet provider in your town due to being removed from populated areas, take the time to research Windstream Kinetic internet services. With their constantly expanding service areas, they may either be in your city currently or bringing internet there soon.