MetroNet Fiber Internet in Cologne, MN
Sign-up for MetroNet Fiber high-speed internet, available soon in Cologne.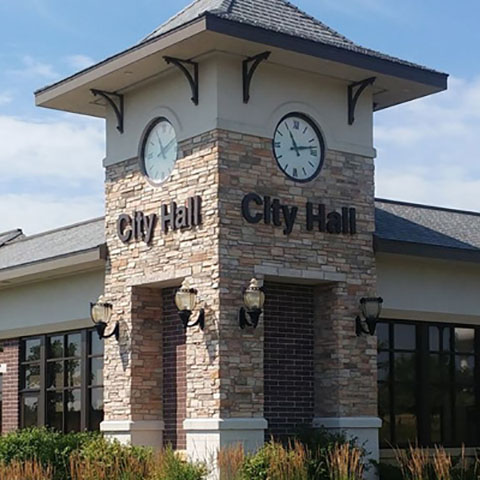 Where is MetroNet available in Cologne, MN?
MetroNet started constructing the basic layout for fiber-optic internet in Cologne in November of of 2020. Since then, the contractor teams for have been busy constructing the fiber optic network in your city.
There will be pockets of fiber optic internet in Cologne, primarily East and West along Paul Avenue North. East along Paul Avenue South, just North of Hwy 212 will also be in the first phase of the construction. In addition around Benton Street West up until the Prairie View Drive.
The digital map displays where construction is finished and where it is planned for the near future. Yellow is under construction, and green is completed.
How much does MetroNet cost per month (2023)?
One of the more common questions people want to be answered regarding fiber internet is how much is this going to cost me?"
There is a growing demand for faster internet and cheaper internet service. This has lead to even more fiber optic bundles under construction, as well as lower costs for the materials needed to build so many fiber optic bundles.
You can usually expect Cologne fiber internet at speeds of 1GB to cost about $89.95 per month, though this can vary depending on where exactly you live. That is for the fastest package available, 100 / 100 Mbps packages start at $49.95.
| Speeds | Starting Price | Type of Internet | Get Started |
| --- | --- | --- | --- |
| 100 / 100 Mbps | $49.95 | Fiber | Sign Up |
| 200 / 200 Mbps | $59.95 | Fiber | Sign Up |
| 500 / 500 Mbps | $69.95 | Fiber | Sign Up |
| 1,000 / 1,000 Mbps | $89.95 | Fiber | Sign Up |
How fast is Cologne's MetroNet internet?
To understand just how fast it is, you'll need to compare it to its predecessors: DSL internet and internet using a cable modem.
DSL at its core, is a wireline transmission technology. This type of internet connection relies on copper telephone lines that are installed in businesses and homes already.
Cable internet download speeds are comparable to DSL, and have a wide range of speeds, 10-1,000 Mbps.
With the internet that uses a cable modem, broadband is provided by cable operators. They use coaxial cables — the types of wires that transmit the sound and video to your television — to provide this broadband.
These speeds can be compared to DSL internet, although they can also be a little faster than an average residential DSL connection. The speed of cable modem service can differ based on the cable network, the type of cable modem, and the traffic load.
Now, let's take a look at fiber optic internet. The speeds differ so drastically between fiber-optic internet and what you might think of as traditional internet because of the transmission of information through the media.
Unlike copper wires, fiber optic strands are very thin. They're so thin in fact that they're about the diameter of a human hair.
Their thin diameter is actually what makes them able to be bunched into fiber optic trunk cables — essentially just larger cables. 
These multiple thin lines can transmit tons of data, making fiber optic internet much faster than traditional internet. However, the speed you'll experience in your home might vary depending on how close the fiber is to your computer and how your provider constructs the service. 
Fibers impressive because you'll be able to download videos and albums at unrivaled speeds. This makes this type of internet perfect for technology geeks, gamers who depend on the fastest internet, and people to value high-speed internet and incorporate it into their daily lives.
Whether you are moving to a new location or just want to get comparative pricing on your various home internet options, The Connected Home is your one-stop-shop for internet, phone and television services. Bundle all your services to get the best price.