CenturyLink Fiber Internet Internet Available in Fargo, ND
Fiber Internet speeds now available from CenturyLink in Fargo, ND.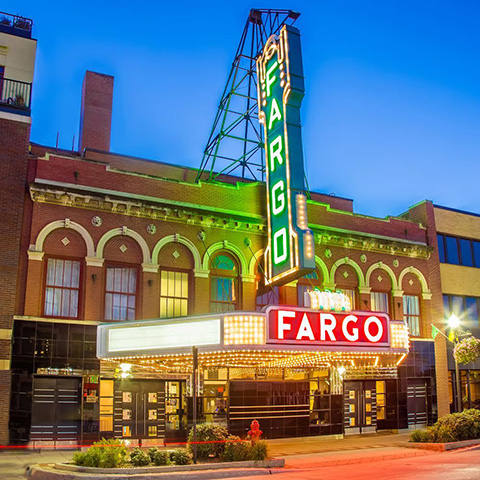 High-Speed Fiber Internet Service Offers in Fargo, ND
Of all the Internet service providers available in Fargo, ND, Fiber Internet from CenturyLink comes out on top if it is available in your neighborhood. While these Internet plans focus on important metrics like speed, it is essential to note that the exact speed will vary depending on your specific location. Your neighbor across the street may have fiber internet speeds up to 940 Mbps, whereas you may only be eligible for up 100 Mbps.
Each internet service provider (ISP) varies by speeds, plan pricing, data caps, contract requirements, and more. View our internet plans below for a quick overview of each CenturyLink's pricing, speeds, and data cap info for services.
The Connected Home helps serve customers nationwide with offices in Bloomington, MN to find the best internet, television, and phone services. We encourage you to bundle these services when possible, to get the very best prices available.
Fargo CenturyLink Internet Plans & Pricing (2023)
| Type of Internet | Speeds | Starting Price | Data Caps | Modem Fee | Contract | Get Started |
| --- | --- | --- | --- | --- | --- | --- |
| DSL | 10 to 100 Mbps | $49 | 1TB | $15/mo or $200 | Month to Month | Sign Up |
| Fiber | Up to 940 Mbps | $65 | Unlimited | Free | Month to Month | Sign Up |
What sort of internet speeds can you expect from CenturyLink in Fargo?
Fiber internet by CenturyLink is starting to become available in homes in the 58078 and 58104 zip codes. The fastest speeds available as of 2020 are located south of i94 and west of i29, and west of Hwy 75.
Traditional DSL internet is available in 78% of the Fargo metropolitan area with speeds up to 100 Mbps.
Here's a quick view at some of your options:
DSL up to 100 Mbps
CenturyLink DSL internet with speed sup to 100 Mbps is great for working from home, attending classes virtually and connecting multiple devices to wi-fi. Depending on your internet speed available, HD streaming is possible for up to five (5) devices with no lag. CenturyLink Price for Life is included.
Fiber up to 940 Mbps
CenturyLink Fiber Internet with speeds up to 940 Mbps included unlimited data, perfect for working from home, attending virtual classes, and streaming up to 8+ devices with no lag. Upload and Download speeds are up to 940 Mbps, ensuring you have a buffer-free experience for the whole family.
CenturyLink Fiber Internet Speed Tests in Fargo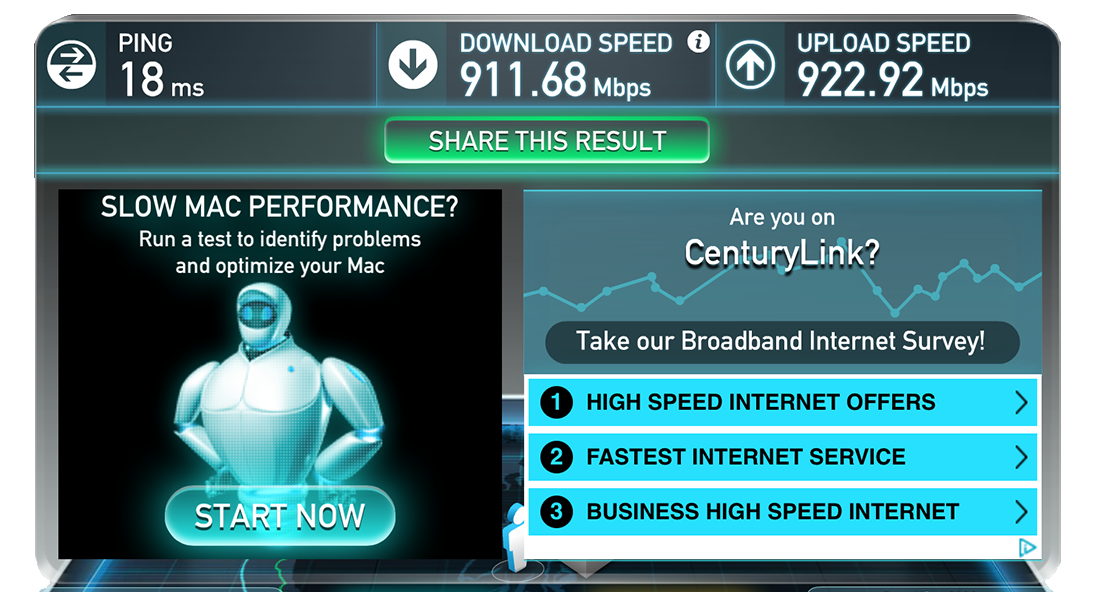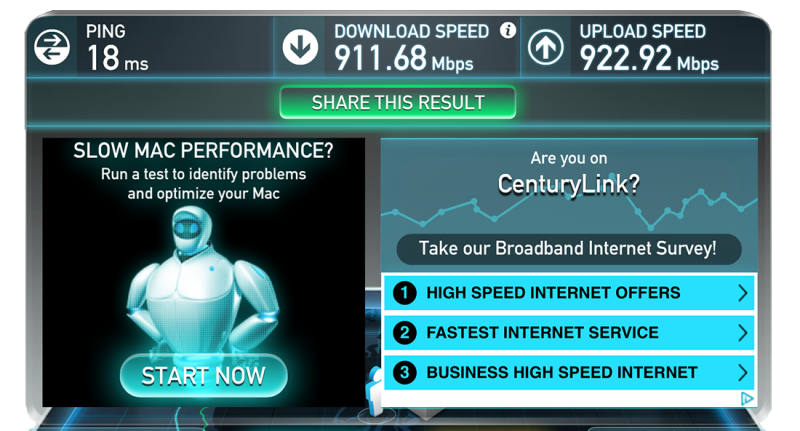 To simplify the process, The Connected home can check for other internet providers near you to find the best price. Best of all, our service is no charge to you. Internet plans and pricing vary by the provider, by the current promotion they're running, and whether or not your internet is bundled with other packages such as TV, home security, or home phone.
The Hidden Costs: Prices do not include any lease modem fees or taxes. You may purchase your own modem from CenturyLink for a one-time $200 to reduce your monthly fees, to discover great modem options read here.
Installation Fees: Installing fiber is not cheap, however CenturyLink is include free installations for all new fiber customers.
Internet Speeds: As you increase your Mbps download speeds, you can expect an increase in the monthly price. There is no formula for the cost per Mbps, but it can range from as inexpensive as $.10 per Mbps to as expensive as $1.00 per Mbps.
The cheapest CenturyLink internet in Fargo is DSL
CenturyLink's starter DSL internet packages range in speeds from 10 Mbps to 100 Mbps for $49. Depending on where you're located, your speeds may vary but the price point is still the same at $49.
If you need more information concerning any specifics of North Dakota internet services around you, contact The Connected Home.
The fastest CenturyLink internet plan in Fargo is 940 Mbps
As of this writing, CenturyLink offers internet speeds up to 1 Gig via their fiber internet service. You do not need to go that fast unless you're running a home business with multiple users on phone systems, and workstations. For the average home user with 3-4 devices connected at all times, CenturyLink's DSL internet with speeds up to 100 Mbps for only $49/month is a great option, but fiber internet is the future. For only a few dollars more, the upgrade to Fiber internet is one investment you won't be disappointed you made.