Best CenturyLink Modems and Routers
Modems and routers can determine some of the service quality and speed issues.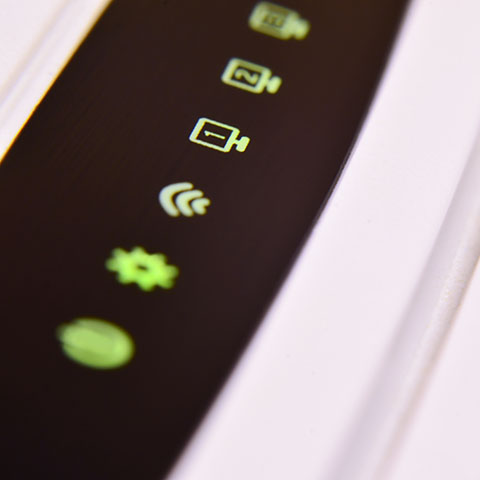 Internet service is not all the same. Modems and routers can determine some of the service quality and speed issues. CenturyLink does provide modems and routers with internet contracts, but customers have to pay to lease them.
Before you sign up for service and choose the standard CenturyLink products, it is worth looking at what modems and routers provide the best service and the most coverage in your home.
It is also essential to know what each device does. The modem brings the service into your home, while the router broadcasts WiFi throughout your home. Some modems and routers are one-piece units. If you are using WiFi, your devices will connect to the router, which connects to the modem.
Can I buy my own modem instead of renting from CenturyLink?
The answer to this question depends on what type of modem you have. Compatibility is an issue with any modem and service provider. For example, if you have a modem from a different service provider, it most likely will not work with CenturyLink services.
Customers often look for compatible modems and routers that are less expensive. If you buy one that is compatible, you can save money by not using the CenturyLink option and paying the lease.
What is the best modem router to use with CenturyLink?
According to CenturyLink, the best modem is the Actiontec C3000A. Compared to other modems that work with CenturyLink internet service, this modem offers the fastest speeds and the most Mbps with 100 Mbps and vectoring, too. If you use fiber, the rate increases to 1 Gbps; it also offers compatibility with ADSL and ADSL2+ at 20 Mbps.
What modems work with CenturyLink?
Per CenturyLink, the best modem routers to use with their service include five models:
Actiontec C3000A
Greenwave C4000
Technicolor C1100T
Zyxel C1100Z
Zyxel C3000Z
If you have fiber internet through CenturyLink, they recommend these two options:
Greenwave C4000XG
Zyxel C3000Z
CenturyLink certifies modems and routers only after they have tested them for compatibility. They also look at their speed in the real world and whether they have IPv6 compatibility. They also check for technology compatibility with ADSL, ADSL2+, VDSL2, GPON, and Pair Bonding.
When should I upgrade my CenturyLink modem?
Modems and routers do not need upgrades often. Many people wait until their modems quit working before they replace them. Since people leave their modems on all of the time, the modems often have lifespans of a few years. You may also want to consider rebooting your modem if you have not done so in a long time. Rebooting your modem may increase your speed and is an inexpensive solution to slow internet.
However, some internet service providers force their users to upgrade their modems when service speeds change. If this is the case, the service provider usually provides the replacement, especially if customers are paying leases.
If it's been five years since you've replaced your modem, you might consider upgrading. Internet service has changed in the past few years, and a new modem could improve your internet quality.
What is the fastest modem for CenturyLink?
Slow internet can be brutal for people who play video games or stream video. At this time, the fastest modem for CenturyLink service is the Zyxel C1100Z. This modem offers up to 1900 Mpbs which isn't the fastest out there, but it is the fastest that is supported by CenturyLink. It is a modem-router combo.
There are faster modems on the market, like the Netgear R8000P. But when using a third-party modem, CenturyLink cannot guarantee that it will work with their technology. If you are spending over $200 for a router, it would be nice to know if the technology will work.
Does buying a new modem increase internet speed?
CenturyLink sends service through their wires, so you are limited to what they send to you. However, if you have an old modem that is not up-to-date with the latest service, you might be getting slower service in your home. The modem and router speeds are determined by what is sent by CenturyLink and what their inner wiring is capable of doing.
So, if your modem is old, it might be time to upgrade. If it's been a while, you might be pleasantly surprised by what a new modem and router can do within your home's walls. You can see your internet speed by using a real-time tester.
If your home is large, you might want to consider adding a booster to rooms that are far from your modem. Walls can slow WiFi, so adding a booster in a location that has walls in the way helps increase speeds by broadcasting the signal from the router. You can connect devices to the booster, rather than to the router.
Let The Connected Home Help
Let us help you find the right internet plan for your needs. Call now to start comparing providers, prices and speeds in your local area.