CenturyLink Price for Life
If you can keep your Internet price for life, why not do what you can to keep it?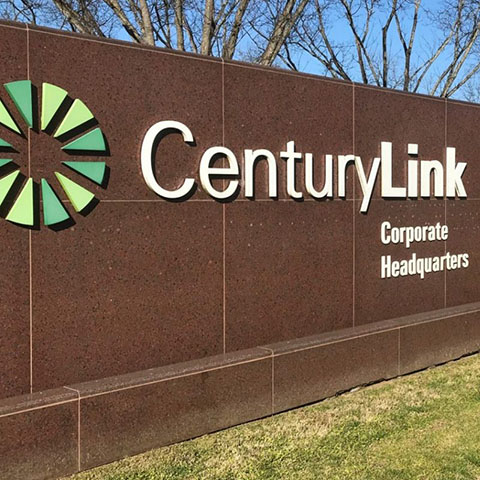 Usually, when people talk about what is inevitable in life, they talk about death and taxes. In today's world, another certainty is rising Internet costs. But, not if you are a customer of CenturyLink and their Price for Life program.
This program is available to anyone who is inside of the CenturyLink service area, and who follow their specific requirements. There are a handful of catches, but they are all reasonable.
What is CenturyLink's Price for Life offer?
The Price for Life offer includes one internet speed option and price: $49 per month with up to 100 Mbps. The cost is on par with other Internet providers. Customers do not have to sign any contracts and can choose to pay month-to-month. The best part of all is that you will never be surprised by price increases.
Something to consider about CenturyLink is that they do not use underground cable lines to deliver their internet service. Instead, they rely on copper telephone wires. This might sound more like old-school dial-up service, but don't worry – it's not. Copper telephone wires carry internet signals on a different frequency, so you don't have to miss phone calls to go online.
When internet providers use copper phone lines rather than underground cable wires, they can deliver it to remote areas. Cable internet is only available wherever cable TV is provided, which is usually near city limits and the suburban regions. But, cable internet is often much faster than the internet that travels over phone lines.
Which Services from CenturyLink Include the Price for Life offer?
The internet service will vary, mainly based on whether people are accessing it via wireless devices. Downloaded speeds through wired connections are consistent, about 940 Mbps for Fiber Gigabit. CenturyLink will not guarantee internet speeds.
CenturyLink customers can also add their home phone to the Price for Life offer, but that will add more to their monthly bills. Still, prices for phone service goes up regularly, even though demand for hard-wired phones are down.
CenturyLink will provide a modem, and people might have to lease them for a price of up to $15 per month. Customers can purchase modems for up to $200, too. The customer or a service technician can install the modem and internet service for up to $125.
The services are month-to-month, with no term commitment. So, customers can cancel when they wish. However, if customers cancel or make changes to their account, they could lose the Price for Life deal.
If you sign up for the Price for Life offer, CenturyLink can make changes to the internet service that could include canceling, substituting, or changing the service. They do not have to notify their customers, either. But, they will not change the terms of payment.
What's the catch?
The catch involves several conditions, but they are all somewhat similar in nature. In a nutshell, if you make any changes to your internet account, you lose the Price for Life protection.
If you move and have to change your address on your account, your Price for Life deal is no longer in effect. When you move, you will most likely end up with a higher internet price. You cannot change the broadband deal to get faster service, too.
CenturyLink was smart in locking in prices and giving themselves wiggle room to change services at any time. So, as faster internet becomes available, the company can deliver slower speeds to the Price for Life customers. This might encourage Price for Life customers to choose a higher price for faster speeds.
You can also lose your Price for Life if you stop making payments, and the service is disconnected. The last reason price protection will end is if you use CenturyLink's Vacation Program to suspend your service while you are away on an extended vacation.
CenturyLink does make it easy to keep the Price for Life. Unfortunately, if you move to a new home the price will change. Even if you continue to use CenturyLink in your new home, you will not be able to keep your old price. If the Price for Life is offered, you can still enroll in the program, but the price will be based on the service to your new address.
Reviews from Customers about the Price for Life offer
Price for Life reviews are favorable. Customers like the opportunity to have a set amount for life, and they've experienced quality service from CenturyLink. For customers who have the opportunity to set a permanent price, the service is worth the cost.
We switched to CenturyLink and could not be happier. It is so much faster, has never cut out and had the best installation customer service. The price is also great – Jenni on September 19, 2019
We've been Centurylink customers for years. Service has been great after recently upgrading but we had occasional outages on the previous slower plan (and modem). We had been on a 60mbps speed on a price for life deal but saw that they were offering 100mbps only for new customers at a lower price than what I was getting. I called a regular service rep hoping to upgrade and they said they couldn't offer me the new customer deal. I then read a blog that recommended asking for the "Loyalty Department". I asked for them the second time I called a different regular rep and they transferred while saying there would be "no promises". The "Loyalty Department" rep was super-nice and told us she could switch us to the new customer plan AND throw in the new modem needed at no charge since our current plan had the same setup where we owned it and didn't make monthly payments on it. It was the best phone customer service experience I've ever had! – G.a. on June 16, 2020
Whether you are moving to a new location or just want to get comparative pricing on your various home internet options, The Connected Home is your one-stop-shop for internet, phone and television services. Bundle all your services to get the best price.
Let The Connected Home Help
Let us help you find the right internet plan for your needs. Call now to start comparing providers, prices and speeds in your local area.