CenturyLink vs MetroNet Internet
Old vs. the new, how to decide which internet provider to pick when there's competition in your area.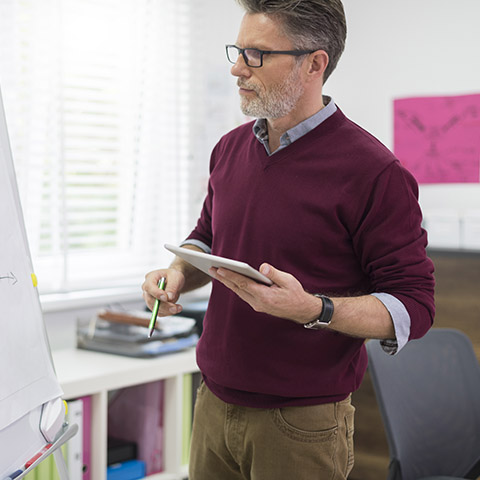 Picking between CenturyLink and MetroNet, now that you have options in your area?
Metronet is a relative newcomer in the internet service provider arena, only being around since 2005. CenturyLink has been an established internet provider for as long as we all can remember.
As the demand for high-speed internet grows, you'll have more than a single provider choice. We hope to help explain the differences between CenturyLink internet and MetroNet internet.
We will breakdown the differences in the internet options available by each carrier, starting plan prices, contract terms, internet coverage availability, customer satisfaction ratings, hidden fees, and the pros and cons of each provider.
Metronet Internet
Construction of MetroNet fiber-optic internet services started in 2005 in Indiana.
Since 2005, the MetroNet Fiber Internet network has expanded across the Midwest. The contractor teams have been busy constructing the fiber-optic network in 80+ communities throughout Illinois, Indiana, Iowa, Florida, Kentucky, Michigan, Rochester, Minnesota, and Ohio. New services in cities are announced routinely, and MetroNet might be negotiating a deal in your neighborhood right now.
MetroNet primarily offers fiber internet and does not provide the more traditional DSL internet you'll find with CenturyLink.
Internet speeds differ drastically between fiber-optic internet and what you might think of as standard internet because of the transmission of information through the media. Unlike copper wires of DSL, fiber internet is very consistent, fast, reliable, and the quickest internet currently available.
MetroNet is perfect for streaming and online gaming, and the Netflix ISP Speed Index ranks them ahead of all competitors, including CenturyLink for streaming speeds.
Four internet packages are available, and each box offers a different upload and download speed. Fiber internet offers dynamic internet speeds that can be changed with a simple phone call.
One phone call can upgrade you from 100 Mbps internet speeds up to 1,000 Mbps internet speeds with no change in hardware or additional costly installations.
If you're not confident with what speed you need for your home, you can start with 100 Mbps and always upgrade to the highest speed packages available.
As of 2020, MetroNet offers these four main internet packages:
| Speeds | Starting Price | Type of Internet | Get Started |
| --- | --- | --- | --- |
| 100 / 100 Mbps | $49.95 | Fiber | Sign Up |
| 200 / 200 Mbps | $59.95 | Fiber | Sign Up |
| 500 / 500 Mbps | $69.95 | Fiber | Sign Up |
| 1,000 / 1,000 Mbps | $89.95 | Fiber | Sign Up |
You can usually expect fiber internet at speeds of 1GB to cost about $89.95 per month, though this can vary depending on where you live. That is for the fastest package available; 100 / 100 Mbps packages start at $49.95.
CenturyLink Internet
CenturyLink provides internet services ranging in speed from 10Mbps to 940Mbps, depending on your area.
CenturyLink is primarily a DSL internet provider, and they also offer fiber internet similar to MetroNet. Fiber internet is the future, and CenturyLink has made significant investments in its fiber internet network's growth and development.
As of December 2019, CenturyLink DSL internet is available in 97% of CenturyLink markets, and fiber internet is available 24% of the time.
CenturyLink does not have contracts, and they have great options like "price for life." Price for life allows you to pay the same fee for your service month after month for your plan's life as long as you don't move. That's the only catch.
That means you aren't going to get sucked into a contract with a great introductory price and end up paying much more after the intro period is over.
Depending on your area, there are about five packages that cover the majority of what CenturyLink provides. This is not meant to be an exhaustive list; due to the DSL technology, your internet speeds can vary depending on the age of the infrastructure in your neighborhood.
One side of town that may have been more recently upgraded can have newer copper lines and have package speeds up to 100 Mbps. The other side in the city can be on an aging infrastructure with internet speeds only up to 10 Mbps.
As a result, inconsistent speeds is one of the draw packages of traditional DSL internet that you won't necessarily see with fiber internet.
Package 1: Up to 10 Mbps
Package 2: Up to 20 Mbps
Package 3: Up to 40 Mbps
Package 4: Up to 100 Mbps
Package 5: Up to 940 Mbps
Packages 4 and 5 are typically CenturyLink's fiber internet packages. If you are on a fiber internet plan, you can upgrade your speed between 100 to 940 Mbps at any time for an additional fee without any spendy modem upgrades.
For all internet speeds (Packages 1 to 5) up to 100Mbps, you pay $49/mo with the Price for Life package.
For the CenturyLink Fiber Gigabit connection peaking at 940Mbps (Package 5), you can expect to pay $65/mo.
Comparing Costs of MetroNet and CenturyLink Internet
Breaking down the costs of each while focusing on internet speeds, it looks as though CenturyLink fiber internet offers up to 940 Mbps for $65, while MetroNet provides an equivalent download speed for the same for $89.
These internet speeds are not apples to apples; MetroNet fiber internet offers symmetrical upload and download speeds. The fastest being 1,000 Mbps download and 1,000 Mbps upload.
Therefore, depending on your internet usage, the faster upload speeds may be well worth the additional fee of MetroNet fiber internet.
MetroNet's base package is $49 for 100 Mbps internet speeds, the same price as CenturyLink packages 1 – 4 for rates varying from 10 Mbps to 100 Mbps. However, MetroNet guarantees you a 100 Mbps internet speed, and CenturyLink, depending on where you live, is $49 for 10 to 100 Mbps.
Therefore if you're in a market where your DSL internet by CenturyLink tops out at 10 Mbps, you're stuck paying $49. In the same market as MetroNet, that same $49 can get you internet speeds 10x faster at 100 Mbps.
Base Package Winner: Depends on your market
If MetroNet is available and CenturyLink tops out less than 100 Mbps, then MetroNet has the best value for the base internet package.
If CenturyLink doesn't top out at the 100 Mbps speed package, and if MetroNet is available, then CenturyLink offers the best value due to the Price for Life option available.
Technology Fee & Additional Modem Fees:
MetroNet is $9.95 per month
The monthly Technology Service Fee is $9.95. This fee cannot be waived.
CenturyLink is $9.99 per month
Availability & Coverage
CenturyLink tends to provide services in more rural areas of the United States, where MetroNet mainly exists in select markets in the Midwest.
CenturyLink offers coverage in DSL and fiber optic networks, while MetroNet only offers fiber internet coverage.
To get MetroNet, you have to be in one of the eight states it is currently offered.
Pros & Cons of MetroNet Internet
MetroNet is multiplying and one of the fastest-growing broadband companies outside of the big three of CenturyLink, Xfinity, and Spectrum. If you want to try something different, they might be your best bet.
Pros
Fiber only service
Easily upgrade and downgrade internet speeds
Symmetric upload vs. download speeds
Premium tech support included with monthly fees
Cons
Available only in select markets
No modem lease options
No promo teaser rates
Pros & Cons of CenturyLink Internet
CenturyLink serves major metro and several county areas, which is a big push for the FCC. Like any service provider, there are some pros and cons to purchasing their services over others.
Pros
Price for Life plans
No contracts
Gig fiber service is becoming more popular
Can purchase a modem from CenturyLink vs. renting for a monthly fee
Cons
Inconsistent speeds
Availability and coverage aren't excellent in all areas
No introductory rates
Customer service is hit or miss
Whether you are moving to a new location or just want to get comparative pricing on your various home internet options, The Connected Home is your one-stop-shop for internet, phone and television services. Bundle all your services to get the best price.
The Easy Way


Let us make it easy for you
With so many options available, choosing the best internet provider for your home and location can be confusing. The Connected Home is here to make that choice easier.
We will tell you what options are available at your location and compare the pros and cons. Once you choose an internet provider, we will assist you in establishing your account with them.
No pushy upsells, no carrier allegiances, no oversees call centers. We'll help you find the best internet service with no bias or hidden agendas.
Our service comes at no charge to you and is totally unbiased.
Helping serve customers nationwide with offices in Minneapolis, Denver and Seattle find the best internet, television and phone services. We encourage you to bundle these services when possible, to get the very best prices available.
Let The Connected Home Help
Let us help you find the right internet plan for your needs. Call now to start comparing providers, prices and speeds in your local area.