Best Windstream Approved Modems
Here are the best modems to use with the Windstream interest service.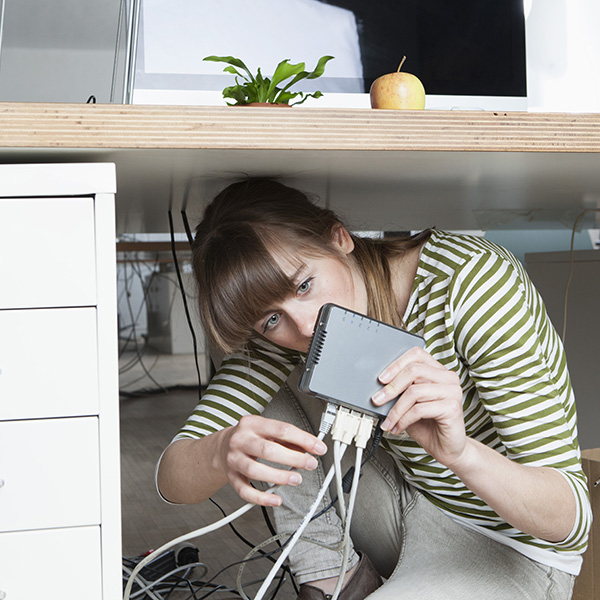 Windstream Approved Modems Buying Guide
Before buying the modem, consider these features to get the most suitable device.
The easiest option is to rent one from the voice and data provider, but it will set you back $9.99 monthly for the modem-router combo. Additionally, if you want enhanced speeds, it will run you $11.99.
The combo option sums to $119.88 per year, and the enhanced speed pack will cost $143.88 annually. A modem costs about the same price, so it makes economic sense to buy one because it will pay for itself in one or two years, depending on the model.
Modem or Modem/Router Combo
A modem is a device used to receive the internet while a router distributes it via cable or wirelessly. Generally, it is better to get the two as separate devices, but they only come as combos for Windstream-approved modems.
However, you can convert the device into a modem only by bridging it, then connecting it to any router of your choice. The process is a bit technical but comes in handy when enhancing the wireless signal coverage in a large home.
Internet Plan
Your internet plan is another vital factor to consider because the modem can reduce your speeds if it does not match your subscription data rate. Take note of the actual speed, not the maximum, and get a modem that delivers higher speeds than your internet plan if possible.
Number of Devices
Routers usually have a maximum limit for the number of devices you can connect to it so check this feature to ensure all your internet-enabled appliances can connect simultaneously. Usually, the number is 250 for most routers, but it might be different in the combo device.
Home Size
Another critical factor to consider is the size of your home. Large homes need a powerful Wi-Fi signal to cover the entire space. Generally, though, the stronger the Wi-Fi is, the better.
FAQs
Can I buy a modem/router combo from Windstream?
No, you can't. Windstream only rents out its modems, so you must use a third-party device if you want to purchase one.
What is the difference between Windstream fiber, DSL, and cable internet?
As the name suggests, fiber internet uses fiber optic cables for internet access, and Windstream coined their fiber service as Kinetic internet.
DSL internet runs on phone lines and is significantly slower than fiber. Cable internet runs on coax cables, like the ones used for TV. It is slower than fiber but faster than DSL.
Windstream primarily provides DSL internet. But the ISP also offers cable and fiber internet in some select areas.
How do you reset a Windstream modem?
Press the tiny button at the rear using a toothpick for about five seconds. Once factory reset, use the default admin username and password to log in and configure the device.
Other Benefits of Buying a Windstream Modem vs Renting
Besides avoiding the costly annual rental fees, buying a third-party modem-router combo gives you the following benefits.
More Network Control
Renting a modem comes with many conditions and restrictions that you can bypass by using a third-party device. For instance, you can add VPN settings to enhance privacy, use parental controls, or create a guest network.
Faster Speeds
Even though Windstream provides enhanced speeds for their rented modems, getting a third-party modem gives you faster speeds and more control over these speeds.
Better Security
Third-party modem providers have the incentive to improve their firmware systems to enhance security because they compete with the rented models. Therefore, you will find that most of them have better security features to beat the competition.
Wrap Up
Most ISPs list the modems compatible with their network architecture on their websites but not Windstream. Therefore, getting a compatible modem is not as easy as it looks. However, this article has everything you need and lists the best options.
The Prism C2100T takes the top spot, but you should go for the C3000A if you use the Kinetic fiber internet service.
Let The Connected Home Help
Let us help you find the right internet plan for your needs. Call now to start comparing providers, prices and speeds in your local area.