What you need to know about AT&T TV Now
AT&T TV Now is one of the latest streaming offerings, brought to you by AT&T.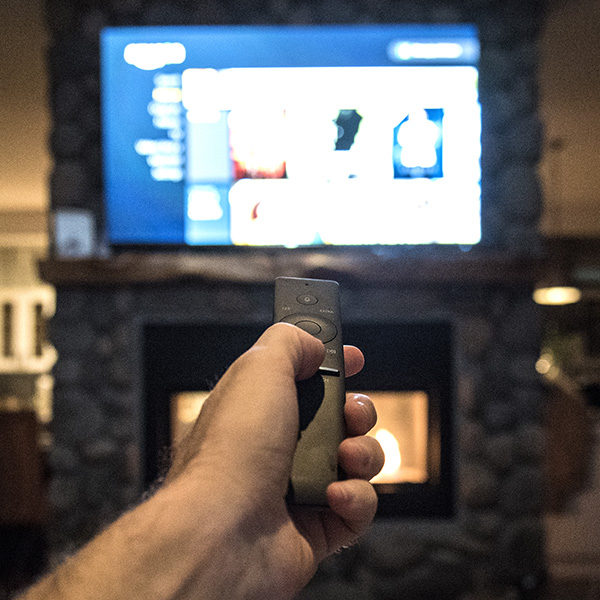 It is easy to feel like you are drowning in the rising sea of entertainment options. How do you know what is worth your time or which platform provides the best value? And what even is streaming, anyways?
AT&T TV Now is one of the latest streaming offerings, brought to you by AT&T. With no contract, no equipment, and none of the hassle, AT&T TV Now is designed to let you watch both live and on-demand content anytime, anywhere.
In this article, you'll learn about the offerings and features of AT&T TV Now, understand how it works and why it's different from other platforms, see whether it will work on the devices you already own, and of course, find out how much it will cost you.
What is AT&T TV Now?
AT&T TV Now is a new streaming service for live TV and on-demand content brought to you by AT&T that lets you access your favorite programming anytime, anywhere. You can log into your AT&T TV Now app on any of your compatible devices, whether you're at home or on the go.
Want to watch The Bachelor live when it airs, catch every play of your favorite football teams, not miss a beat of breaking news, and have unlimited access to tons of on-demand entertainment options? AT&T TV Now could be a great fit for you and your family.
Even though it's not a cable service, AT&T TV Now still includes a DVR function so you can record your favorite shows to watch later. But because it's in the cloud, you can access your recordings on any device, not just your TV. The True Cloud DVR boasts 500 hours of recording space that you can play, rewind, and fast forward to your heart's content—yes, you can even skip through the commercials.
Here is a quick overview of some of the major features offered by AT&T TV Now:
True Cloud DVR
Streaming on up to 3 simultaneous screens
Month-to-month commitment
No satellite, cable, or equipment
Compatible with a variety of mobile and at-home devices
Live TV and on-demand content
Wide channel selection, including popular, exclusive picks like Comedy Central, Nickelodeon, MTV, and BET.
What Is the Difference Between AT&T TV and AT&T TV Now?
AT&T TV is the standard cable experience you know and expect. You get a wide selection of live TV channels, including entertainment, sports, and premium channels like HBO, extensive cloud DVR storage, and a massive library of on-demand content.
AT&T TV offers a variety of packages with deep discounts for the first year. It is a hassle-free self-setup, with no installation appointment required.
AT&T TV Now appeals to the cord-cutters of the world while still offering the same unparalleled channel access you expect from an entertainment titan like AT&T. But there's no cable box, no setup, and no equipment to purchase; all AT&T TV Now needs to run is an internet-enabled device you already own.
There is no annual contract, so you are not locked into a long-term contract, and your rates will not skyrocket after your first year or two. If you end up deciding to cancel, you can do so at any time without spending time on the phone with a customer service rep.
How Does AT&T TV Now Work?
If you have been hearing the word "streaming" for years and just nodding along like you know exactly what it means, you are not alone.
Streaming is when data (including all the TV shows you know and love to binge) is transmitted over the internet in real-time. A complex system of binary 1s and 0s, software, codecs, protocols, networks, and servers combine to give consumers access to movies, TV, and more without having to actually download a single kilobyte of content.
AT&T TV Now is one of many streaming services that has emerged in recent years. AT&T TV Now harnesses the power of your wired or wireless internet connection rather than relying on underground cable systems, clunky satellite dishes, or an expensive cable box. Because there is no hardware involved, you can stream content to any internet-connected device you already own.
All you have to do is download the AT&T TV Now app on one of your compatible devices, log in, and press play to watch live TV, on-demand content, or a recording from your DVR.
What Devices Are Compatible With AT&T TV Now?
Instead of rearranging your entire schedule to wait on the cable guy all day long, you can access AT&T TV Now through one of the internet-enabled devices you already own.
Whether you are on your iPhone trying to catch the next Red Sox home run in the middle of your daughter's soccer practice, or you are snuggled up on the couch with popcorn ready to queue up the latest episode of This Is Us, AT&T TV Now has you covered.
AT&T TV Now is compatible with a wide range of mobile and at-home devices from the manufacturers you already trust—no cable box required. You can always access the content you want, when you want it.
Here are just a handful of the internet-connected devices that work with AT&T TV Now:
Apple TV
Amazon Fire Stick and Fire TV
Roku
Chromecast
Web browsers including Google Chrome and Safari
Android smartphones and tablets (Version 5.0 and higher)
iPhone, iPad, and iPod touch (iOS 11 and higher)
Select smart TVs
If you have one of these devices up and running (and connected to a cellular network or at-home internet connection), all you need to do is download the AT&T Now app and log in.
Not sure whether your device is recent enough to work Check out the full list of compatible devices from AT&T.
Do You Get Local Channels With AT&T TV Now?
Depending on your location, AT&T TV Now offers a variety of local channels and regional sports networks. Your access to these channels varies depending on your market and your subscription package. You can find out which local and regional channels are available in your zip code.
There are some restrictions, however. Your billing zip code must match the local market you are trying to access, and you can only access local channels if your device is in the same location.
How Much is AT&T TV Now?
Like most streaming and cable services, AT&T TV Now offers a range of packages based on different levels of content access.
Two main packages are featured for their value and offerings:
Plus: Priced at $55/month, this package includes more than 45 channels, including the major networks, Comedy Central, Nickelodeon, ESPN, and more. You can add on Spanish networks, International TV, or premium networks like HBO Max, Cinemax, and Starz for additional fees.
Max: Priced at $80/month, this package offers over 60 channels. It also includes premium features like HBO Max and Cinemax.
AT&T TV Now also offers Entertainment at Choice at $93/month for 65+ channels, $110/month for 85+ channels, Xtra at $124/month for 105+ channels, Ultimate at $135/month for 125+ channels, and Optimo Más at $86/month for 90+ channels including Spanish options.
With a new subscription to the Plus, Max, or International packages, the first 7 days are considered a free trial. And depending on when you sign up, you may also have access to perks like a free 30 days of HBO Max.
With any of these packages, your subscription is month-to-month with no long-term commitment or ironclad contract. If you decide to end your service, you can easily cancel with no fees or strings attached.
What's the Difference Between AT&T TV Now and DirecTV?
Up until recently, AT&T TV Now was known by the moniker "DirecTV Now." In 2019, that service re-branded as AT&T TV Now but still offers the same streaming features with no equipment and no contract. AT&T TV Now is very different from DirecTV, a satellite cable service with long-term contracts.
Final Thoughts
Streaming services are a popular choice for many consumers who don't want to be locked into cable contracts or trapped only in front of one device. The options may seem endless, but it's easy to trust a big name in entertainment like AT&T.
With AT&T TV Now, you can have easy access to a long list of live TV channels, DVR recordings, and on-demand content at your fingertips. If you're craving access to quality programming on a device you already own, AT&T TV Now could be a wonderful pick for you.
The Easier Way


Let us make it easy for you
With so many options available, choosing the best internet provider for your home and location can be confusing. The Connected Home is here to make that choice easier.
We will tell you what options are available at your location and compare the pros and cons. Once you choose an internet provider, we will assist you in establishing your account with them.
No pushy upsells, no carrier allegiances, no oversees call centers. We'll help you find the best internet service with no bias or hidden agendas.
Our service comes at no charge to you and is totally unbiased.
Helping serve customers nationwide with offices in Minneapolis, Denver and Seattle find the best internet, television and phone services. We encourage you to bundle these services when possible, to get the very best prices available.
Let The Connected Home Help
Let us help you find the right internet plan for your needs. Call now to start comparing providers, prices and speeds in your local area.